Join Us To Build A
High Performance Growth Share Portfolio
Access unique stock market news and tips based on fundamental and technical analysis by Quentin Lumsden, one of London's leading stock market experts
What's Included In Your Subscription?
By signing up to Quentinvest you will receive regular buying ideas and updates about the world's most exciting fast-growing companies

Great Stocks
Each month Quentinvest will take an in-depth look at the fundamentals of eight stocks that are either in the portfolio or are new entries to the list.

Great Charts
A monthly look at charts of around twenty exciting 3G stocks, plus an extended market commentary.

Share Alerts
QV share alerts are market driven buy signals. In exciting markets there will be numerous alerts, in dull markets few, but many at important market lows.

ETF Alerts
OPTIONAL EXTRA: ETFs bring instant diversification so are less risky than individual shares – providing opportunities for exciting gains. See subscription plans for more info.
Why Quentinvest?
Quentinvest operates a predominantly buy and hold strategy
for building a great 21st century portfolio filled entirely with shares
in fast growing 3G+M companies carefully selected by Quentin Lumsden.
3G stands for Great Story, Great Growth and Great Share Price Chart.
All the shares in the portfolio have to be 3G.
M stands for that little bit of extra magic, which makes each share really special.
As you can see from the QV performance tables, portfolios created by Quentinvest do outstandingly well.
Let The Numbers Do The Talking
Annual Portfolio Performance
Excellent overall performance on all recommendations
| YEAR | FT ALL SHARE % | QV % |
| --- | --- | --- |
| 2009 | +60.6% | +396.9% |
| 2010 | +31.7% | +573.6% |
| 2011 | +22.1% | +317.8% |
| 2012 | +23.5% | +333.2% |
| 2013 | +10.5% | +307.8% |
| 2014 | +2.6% | +134.8% |
| 2015 | +5.6% | +128.7% |
| 2016 | +4.3% | +135.3% |
| 2017 | -8% | +144.9% |
| 2018 | -12.3% | +83.8% |
| 2019 | -6.9% | +107.7% |
| 2020 | +10% | +65.3% |
* Performance figures from date of recommendation to present day.
Top 12 Share Tips Since 2015
Individual stocks with stand out increase in value

+3896%

+1845%
+1798%
+1422%
+1320%

+1228%

+946%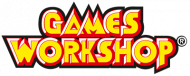 +940%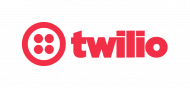 +904%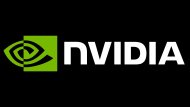 +1224%

+772%
+723%
Testimonials
You always seem to come up with brand new companies that I haven't heard of and then do in depth research to justify their selection. You are so often right that it defies belief!
You have the midas touch. I know that because through my own inside knowledge I found Okta and APT. You spotted them soon afterwards.
Take all your newsletters and am quite staggered at how right you have been about 'high-priced" shares and NASDAQ etc.
Whilst we are in such uncertain times at present, your guidance, has been wonderful. I suggested to one of my daughters the other day, that when I die, you should be mentioned with thanks in their eulogy!
Love your confidence, love your enthusiasm. I just wanted to thank you so much for all your fantastic investment advice. Your advice has been invaluable and our portfolios have risen enormously.
One of the best stock pickers I have ever come across — quite possibly the best — is Quentin Lumsden.
May I take this opportunity to thank you for the in-depth analysis that you undertake. Your alerts are interesting, informative and a learning experience.
Many thanks for all the work you do on your subscribers' behalf. It's an incredible and thrilling journey to be on and I'm very excited about the prospects ahead for us all.
It's the content that matters. And the content is spot on. Always has been. 'Less is more' sometimes, at least when it comes to websites I think.
I have been a subscriber to you for many years and have found your advice very helpful.
I read your newsletter regularly and am amazed at the quality of your selections.
Before joining Quentinvest I did not realise just how much our world is changing...and just how exciting the future will be. You have opened my eyes to investing worldwide and have introduced me to new companies, most of which I have never heard of.