Time to buy and some shares to buy – 32 including two newcomers, one of which, ADC Therapies, is particularly high risk/ high reward
May 20, 2020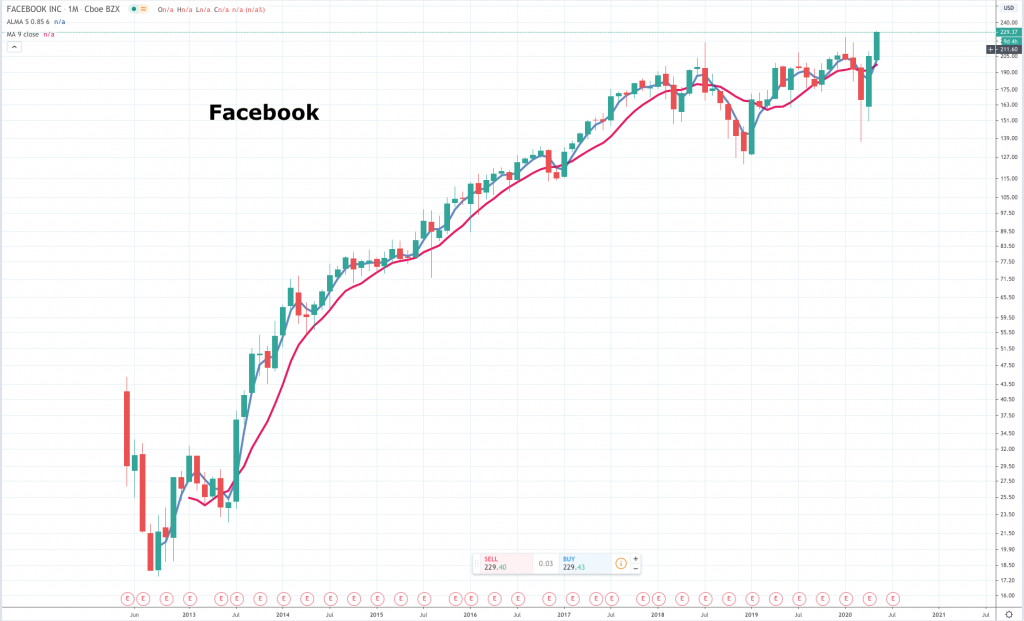 ADC Therapeutics/ ADCT (new) Buy @ $33 Next figures: not known
Adobe Inc/ ADBE Buy @ $382 Next figures: 11 June
Advanced Micro Devices/ AMD Buy @ $55.84 Next figures: 16 July
Alteryx/ AYX Buy @ $139.92 Next figures: 29 Jul
Amazon.com/ AMZN Buy @ $2480 Next figures: 23 July
Avast/AVST (new) Buy @ 500p Next figures: 12 August
Chipotle Mexican Grill/ CMG Buy @ $1024 Next figures: 28 July
Coupa Software/ COUP Buy @ $211.50 Next figures: 2 June
Crowdstrike/ CRWD Buy @ $80.50 Next figures: 4 September
DataDog/ DDOG Buy @ $70.24 Next figures: 12 August
Facebook/ FB Buy @ $229.50 Next figures: 22 July
Frontier Developments/ FDEV Buy @ 1876p Next figures: 4 September
Games Workshop/GAW Buy @ 6420p Next figures: 30 July
Halma/ HLMA Buy @ 2230p Next figures: 14 July
London Stock Exchange/ LSE Buy @ 8360p Next figures: 31 July
Magellan Financial Group/ MFG Buy @ A$57.2 Next figures: 12 August
MercadoLibre/ MELI Buy @ $821 Next figures: 31 July
Nvidia/NVDA Buy @ $356.5 Next figures: 21 May
Palo Alto Networks/ PANW Buy @ $232.5 Next figures: 21 May
PayPal/ PYPL Buy @ $150 Next figures: 22 July
Pinduoduo/ PDD Buy @ $60.50 Next figures: 22 May
Polar Capital Technology Trust/ PCT Buy @ 1930p Next figures: 15 July
Ringcentral/ RNG Buy @ $262 Next figures: 29 July
S&P Global Inc./ SPGI Buy @ $314.5 Next figures: 23 July
Shopify/ SHOP Buy @ $768 Next figures: 30 July
Spirax-Sarco/ SPX Buy @ 9456p Next figures: 12 August
Splunk/ SPLK Buy @ $162 Next figures: 21 May
Square/ SQ Buy @ $81 Next figures: 29 July
Xero/XRO Buy @ A$80.16 Next figures: 12 November
YouGov/ YOU Buy @ 742p Next figures: 8 October
Zoom Video Communications/ ZM Buy @ $173 Next figures: 5 June
Spotify/ SPOT Buy @ $186.5 Next figures: 23 July
As you can see from the above my investment stance is still aggressively bullish. Commentators keep going on about the severe adverse economic consequences of the pandemic and the associated economic lockdown. They have a point. Many companies are struggling and there has been a huge surge in unemployment with many people wondering if some of those jobs are ever going to come back.
But there is something else going on. The lockdown is acting as a catalyst, accelerating the shift from an offline to an online world. It is no longer feasible for anyone to go on in the old way. E-commerce has exploded since March and much of the change is permanent. People are learning to work from home and employers and employees are finding that it works very well. Productivity may well improve. Travelling is an incredible waste of time as I found when for years I use to go backwards and forwards into the City for work and meetings. I have worked onllne from home for years and it is way more efficient.
It is not going to take over completely. There is a social element to work which is very important, especially for younger people. Offices need to adapt to become more social and more fun. The same goes for shops. Online shopping is so effective and convenient that retailers are going to have to do something special to get us to visit their physical locations. Oxford Street is going to have to dramatically reinvent itself if it is going to attract the crowds.
Travel is going to have to change too if businessmen are going to feel that meeting people in person in distant locations is a valuable and cost-effective use of their time. How this is all going to work I have no idea but I can see that increasingly environmentally conscious people don't want to fly anymore? I am starting to feel that way myself although I don't think I am going to go to South America by boat but who knows. I can imagine it would be much more fun than flying.
Stock markets are reacting to these changes in a bipolar way. The virus has triggered a bear market in many sectors, usually the obvious suspects like cruise lines, airlines, hospitality, labour intensive manufacturing and anything that involves large get togethers. Meanwhile a bull market has resumed in all the sectors, mostly technology related that are seeing business boosted by the stay home economy.
This is likely to be a continuing phenomenon as e-commerce and home-working prove ever more popular and with the rollout of 5G set to prove an important facilitator of an ever more technology dependent world.
I have shown the Facebook chart above because it is symptomatic of what is happening in stock markets. Share after share in the technology sector is punching sharply higher. I think we could be on the brink of a real hold-your-hats raging bull market; that is why I feel so aggressive. It is time to really go for it!
There are two newcomers. Avast Software s.r.o. A is a Czech multinational cuber security company headquartered in Prague that researches and develops computer security software, machine learning and artificial intelligence. Avast has more than 435m monthly active users and the largest market share among antimalware vendors worldwide as of January 2018.The company has approximately 1,700 employees across its 25 offices worldwide. It is quoted in London and growing steadily. The company is also turning increasingly to artificial intelligence to power its activities.
"Most of our daily activities on the internet are driven by artificial intelligence. AI can make our lives easier and satisfy our needs, but in the wrong hands it can become a powerful weapon. Especially in a challenging situation like the coronavirus pandemic, when society is even more vulnerable, we are using AI to detect and prevent cyber attacks being targeted against medical institutions and innocent people seeking information about the disease," said Avast CTO, Prof. Michal Pechoucek. "Given the current situation, we decided to scale CyberSec&AI Connected to different countries and once again connect forces of industry and academia. Only by combining the best scientific capabilities and advanced cyber security developments will we be able to produce concrete scientific and technological results that can help people and make them more secure online."
ADC Therapeutics is an unusual company to be added to the QV shares portfolio. It is a Swiss-based biopharma company that floated on Nasdaq last Friday to a rapturous reception. The shares immediately shot to a 50pc-plus premium to the $19 issue price, which itself was above the top of the initially mooted IPO price range. There are signs that the whole biopharma sector is starting to take off and not just because of the stimulus to all things healthcare related driven by the Covid-19 pandemic.
I looked into ADC Therapeutics and quickly realised that this is very high science indeed. The company's main drug prospect is in phase two trials, which are chiefly intended to establish how well the treatment works and learn more about side effects.
Clinical trials testing new treatments are divided into different stages, called phases. The earliest phase trials may look at whether a drug is safe or the side effects it causes. Later phase trials aim to test whether a new treatment is better than existing treatments.
There are 3 main phases of clinical trials – phases 1 to 3. Phase 1 trials are the earliest phase trials and phase 3 are later phase trials. Some trials have an earlier stage called phase 0, and there are some phase 4 trials done after a drug has been licensed. Some trials are randomised This means the people taking part are put into one of various treatment groups at random. These trials are hugely expensive, think costs ranging into the billions for the whole process so smaller biopharmas like ADC need to raise plenty of risk capital and they need partners.
The hoped-for end result is a blockbuster. I watched a video of a doctor who is using ADC's drug to treat patients with various forms of lymphatic cancer, who have not responded to chemotherapy. He claimed the ADC approach was working so well he thought the drug could become a blockbuster, with a significant percentage of patients potentially being cured; although time needs to pass to be sure about that with cancer. Obviously the shares are risky. The drug is not even in phase three trials yet so FDA approval and actual sales are some way off.
Share price movements in stocks like ADC are driven by news flow and can be very violent. I was sufficiently impressed by what I read and heard and by the positive trends across the sector generally that I have bought a few shares. In a large portfolio one can have a few riskier bets like ADC Therapeutics. It joins Abbvie and Beigene as pharma plays in the QV portfolio.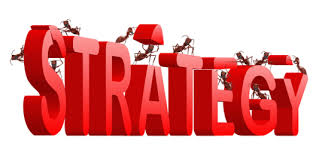 My attitude to investing is that risk needs to be embraced not feared. There is no such thing as safe equity investing and people who try to combine safety with high returns, the proverbial search for a sure thing often end up with burnt fingers. Taken in isolation most of the shares I recommend in all my publications are high risk. I like growth, the faster the better and such shares almost invariably give investors a bumpy ride.
The key is to find really high-class, high quality shares in which to invest, shares in businesses in the front line of creating a new, more exciting, more productive world and that is what the QV for Shares portfolio is all about. The world is changing at an accelerating rate and these are the companies making those changes happen. They really are the cutting edge of investing, they are creating wealth at a dramatic rate and they provide the raw material to out together stunning share price portfolios.
If you can't buy all of them, buy some and build from there. Note that the above is not a comprehensive list of the shares I like from the QV portfolio. They are just a selection, which I think look hot right now.