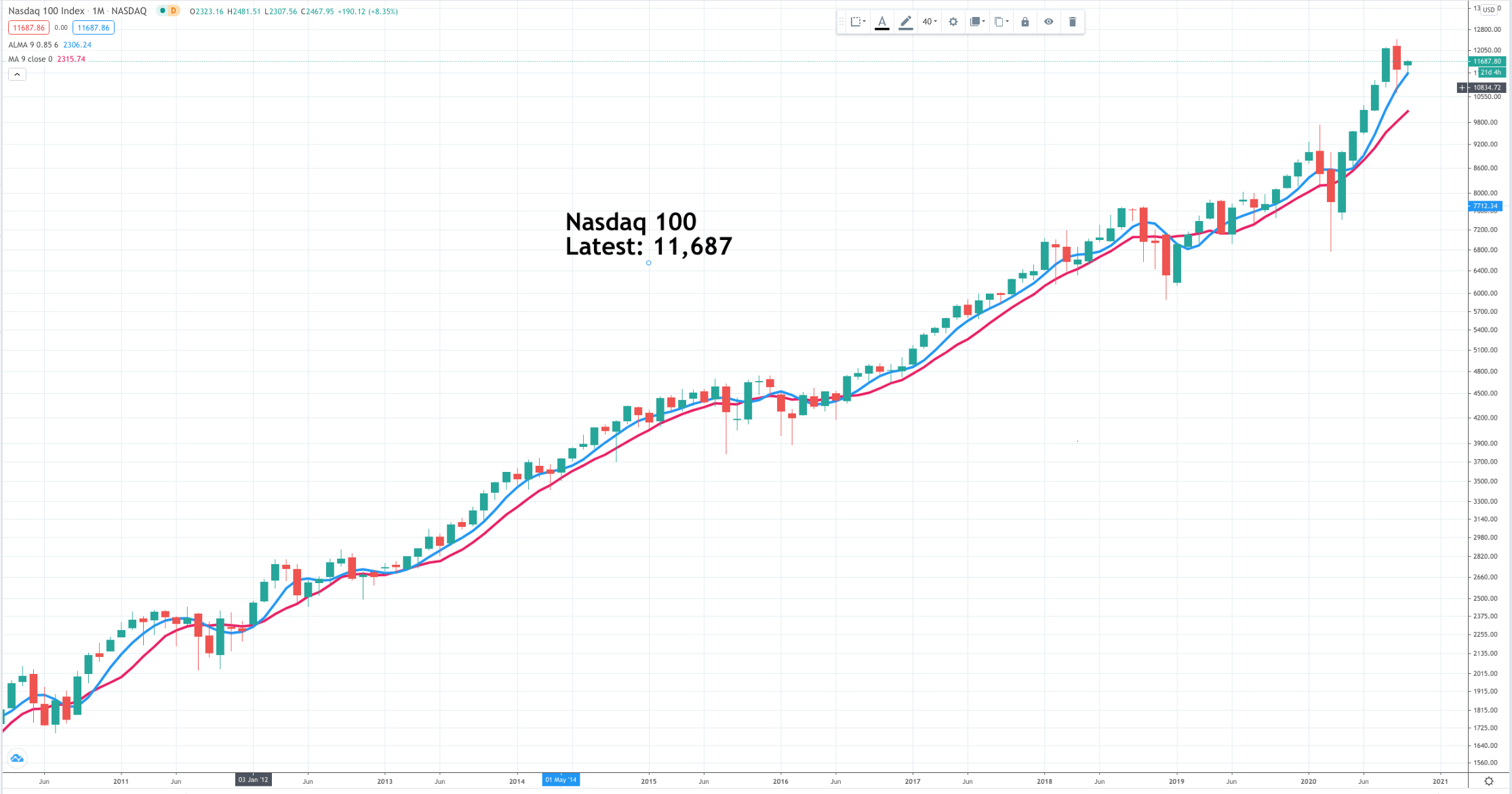 We (Andre) are still working on the web site. Meanwhile I am sending this alert out on Mailchimp and will post it on the web site as well. I have been through the QV for Shares table again and below are more shares that I like. My hunch is that the whole US stock market is poised for another leg higher and maybe not just the US.
Paradoxically, this may reflect a growing realisation that even if we get a vaccine in the next few months it may not be a magic bullet that solves all out problems. When the first world war started they thought it was going to last just a few weeks. It lasted over four years. We may still be adapting to Covid-19 many months from now but that could be positive for technology shares.
The virus and lockdowns have turbocharged the digital transformation of the world economy. As a result the many companies involved in facilitating that transformation are growing faster than ever.
At the same time there is an incredible amount of liquidity out there. Interest rates have plummeted, governments are pump-priming as though their lives depended on it and when the virus first struck there was a huge rush out of shares into cash leaving trillions of dollars on the sidelines.
Last but not least there are not that many shares that are really worth buying. I think slowly but surely the investing world is beginning to realise that many of the shares they hold are unexciting and they want Quentinvest-type portfolios instead; that is an incredible amount of buying power targeting a relative handful of shares.
As a result these shares are expensive and vulnerable to periodic bouts of profit-taking. We are all learning that if you can batten down the hatches and soldier through these mini crashes that pays in the end.
There will be a long-drawn out bear market again one day but I think that could be years away. This is a snakes and ladders market, endlessly climbing up a ladder, sliding down a snake and climbing again. The ladders are bigger than the snakes and they last longer. Since 2009 no setback has lasted longer than three months and overall US technology shares especially have been making dramatic progress.
My best guess is that that pattern will continue and shares could be way higher a decade from now.
Meanwhile here are some more candidates for buying. Again I should emphasise that I really like these shares. They are the cream of the global crop, like an elite military force in a huge army. They are all 3G with loads of magic.
Not the least amazing thing about current equity markets is the sheer number of businesses changing the world, leading the charge to new wonders and growing at staggering rates including some really big companies. It really is a super exciting time to be an investor so hold your nerve, hang in there and keep buying the star performers.
Abbott Laboratories/ ABT  Buy @ $109
AB Dynamics/ ABDP   Buy @ 2060p (recovery)
Afterpay/ APT  Buy @ A$89.50 (Australian-quoted)
Align Technology/ ALGN Buy @ $326 (recovery)
Alteryx/ AYX  Buy @ $151.50
Axon Enterprise/ AAXN  Buy @ $98.50
Beyond Meat/ BYND  Buy @ $191
Cadence Design Systems/ CDNS  Buy @ $111.50
Chegg/ CHGG  Buy @ $81
Chipotle Mexican Grill/ CMG  Buy @ $1280
Cochlear/ COH  Buy @ A$209.50 (Australian quoted – recovery)
Coupa Software/ COUP Buy @ $305
Intuitive Surgical/ ISRG  Buy @ $735
Marketaxess/ MKTS @ $520
MercadoLibre/ MELI Buy @ $1199
Microsoft/ MSFT Buy @ $214
Netflix/ NFLX Buy @ $535
Polar Capital Technology/ PCT Buy @ 2135p
Pool Corporation/ POOL  Buy @ $345
Prologis/ PLD  Buy @ $106
Repligen/ RGEN  Buy @ $171
Ringcentral/ RNG  Buy @ $287
Salesforce.com/ CRM Buy @ $264
Shopify/ SHOP  Buy @ $1089
Splunk/ SPLK Buy @ $212
Synopsys/ SNPS  Buy @ $223
Team17/ TM17  Buy @ 700p
Tencent/ 700  Buy @ HK$539.50  (Hong Kong quoted)
Tractor Supply/ TSCO  Buy @ $151
Tyler Technologies/ TYL  Buy @ $389
UnitedHealth Holdings/ UNH Buy @ $327
Veeva Systems/ VEEV  Buy @ $294
Verisk Analytics/ VRSK   Buy @ $187
West Pharmaceuticals Service/ WST  Buy @ $297
Wisetech Global/ WTC Buy @ A$26.50  (Australian quoted – recovery)
Zendesk/ ZEN  Buy @ $110
Xilinx/ XLNX Buy @ $120 (recovery)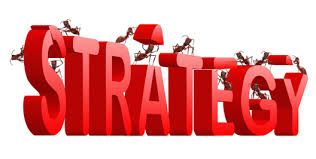 Note that in the table above shares marked as recovery are not recovery shares in the normal sense. They are 3G shares that have been out of favour because they are not delivering-3G performance. I am recommending them because I think they are starting to recover.
Subscribers sometimes take me to task for failing to spot some amazing share they have found. Well, I am only human. It's a big stock market out there. I am not going to find everything.
Thee is another point though. I am not just looking for strongly performing shares. I am looking for 3G plus magic and that is a very special kind of share. I want quality and long-term potential. If I don't see that I don't care how fast the shares might be climbing, they will never be included in the QV portfolio.
The reason I do so well with my recommendations over the long haul is because I am on the alert for a very special kind of share. I am a bit like a pig in the forest rooting for truffles or a miner looking for diamonds. Nothing else will do.