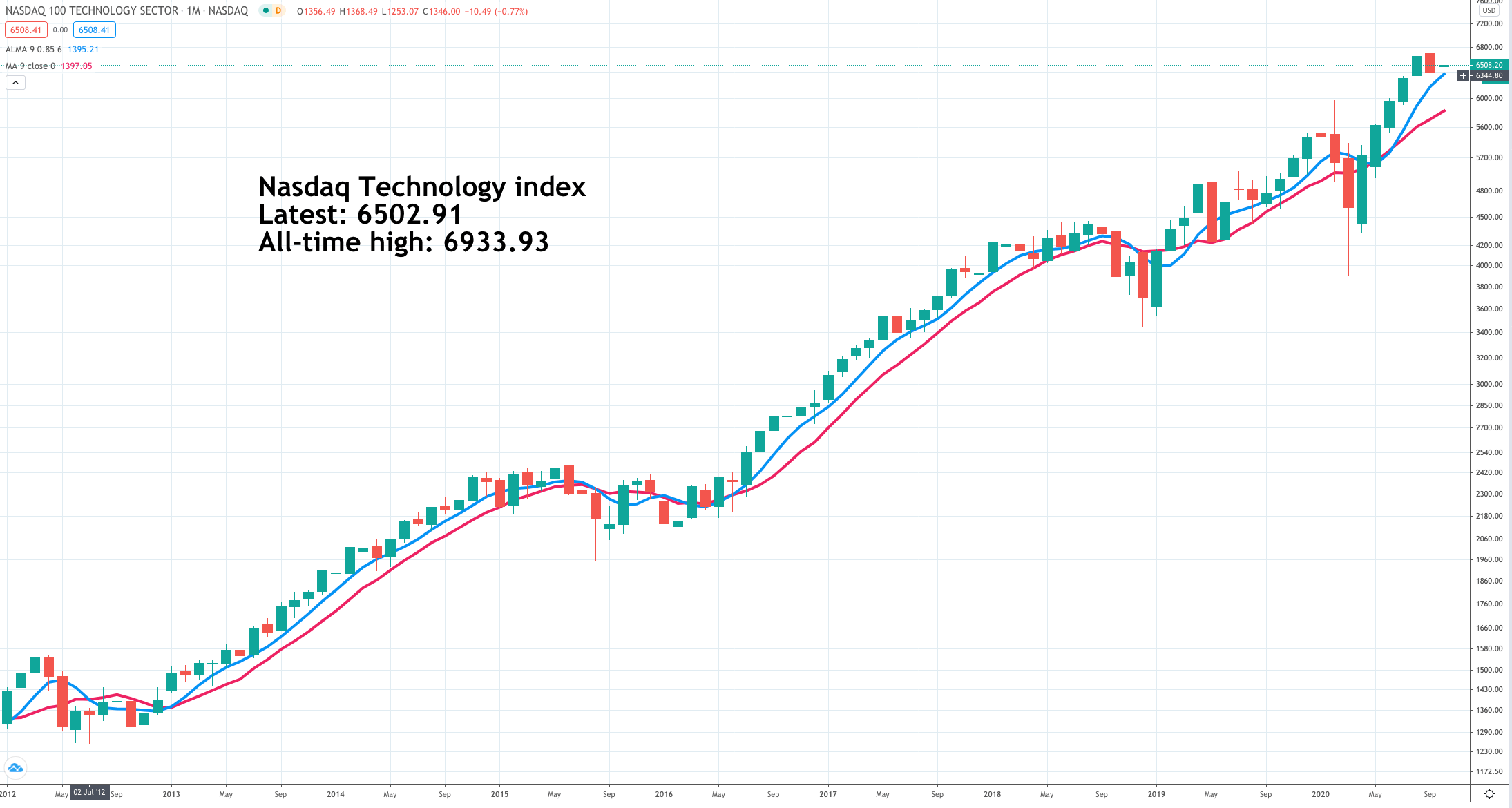 Most of the shares in the Quentinvest table are 3G (great story, great growth, great chart), which means I believe they are great stocks to have in your portfolio and it makes sense to periodically add to your holdings. This relates to the key objective of Quentinvest for Shares, which is to help subscribers build great portfolios. I am more focused on buying the right shares (what you buy) than on being overly concerned about timing (when you buy). To paraphrase Warren Buffett it is better to buy a great share even if the timing is not great than to buy a mediocre share with great timing. Great shares go up a great deal over time. Mediocre shares don't. Hence my over-riding focus on trying to fill the QV portfolio with shares in great companies, which I define as 3G plus something indefinable, which I call magic.
I do like to use periods of weakness in the overall stock market to add to holdings of shares in the portfolio but even then I don't like buying weak shares so I look for shares that are strong relative to the market. The focus in QV is always on strong performance.
The overall market is weak with indices like the Nasdaq 100 Technology index down 2.26pc as I write. I don't see this as a change of trend, just a down day in a fundamentally strong market.  Even if the weakness proves more significant I still believe we are in a secular uptrend driven buy the unfolding technology revolution and that shares will reach new peaks again in due course. Accordingly, I have gone through the QV for Shares table and below I list 34 shares, which I think are timely to buy now.
I am including with each share a brief newsflash to confirm that the businesses remain in good shape or are showing signs of recovery if there have been problems.
Abcam  ABC  Buy @ 1435p  Next figures due: 9 March  Number of recommendations: 3  First recommended at 1128p  Abcam has raised $156m before expenses from an offering of ADSs (American Depositary Shares) on Nasdaq at $17.50 (1350p) a share.
Afterpay APT  Buy @ A$95.98  Next figures due: 26 February  Number of recommendations: 6 First recommended @ A$54.52  Afterpay and Westpac have entered into a collaboration agreement to facilitate the introduction of Afterpay savings accounts and cash flow tools for customers in Australia. CEO, Anthony Eisen, said this was just the beginning for what was likely to become a global offering.
Alibaba  BABA  Buy @ $315  Next figures due: 5 November  Number of recommendations: 10 First recommended at $163.92  The 11.11 Global Shopping Festival has become one of the most important new product launch events of the year for many brands. This year, more than 2m new products will be introduced, which is double the amount compared to last year.
Align Technology  ALGN  Buy @ $465  Next figures due: 29 January  Number of recommendations: 5  First recommended at $254  "I'm pleased to report stronger than expected results with record third quarter revenues up 21pc year-over-year, reflecting strong momentum across all regions and customer channels for both Invisalign clear aligners and iTero scanners and services." Q3 2020 results, 21 October
Alphabet   GOOGL  Buy @ $1588  Next figures due: 29 October  Number of recommendations: 12  First recommended at $985.19  "We've made tremendous progress over the past 22 years, making Google Search work better for you every day. With recent advancements in AI, we're making bigger leaps forward in improvements to Google than we've seen over the last decade."
Atlassian  Team  Buy @ $211  Next figures due: 29 October  Number of recommendations: 9 First recommended at $110  "Atlassian, today announced that its cloud-based work management solution, Trello Enterprise, has achieved Federal risk and authorization management program (FedRAMP) tailored authorization. More than 50m registered users, including government organizations worldwide, currently rely on Trello to help plan, prioritize, and organize their work". 6 October 2020
Autodesk  ADSK  Buy @ $252  Next figures due: 19 November  Number of recommendations: 2  First recommended at $187.8   "Autodesk today announced the international expansion of BuildingConnected, a construction management solution that centralizes and streamlines the bidding process, and encompasses the Autodesk construction cloud builders network, a crowdsourced network of construction professionals. BuildingConnected effectively replaces an antiquated approach that has relied on Rolodexes and spreadsheets, and ensures the right teams are in place for every kind of construction project." 13 October 2020
Avalara  AVLR  Buy @ $151 Next figures due: 5 November  Number of recommendations: 8 First recommended: $50.50    "Avalara, a leading provider of tax compliance automation for businesses of all sizes, today announced that it has acquired Transaction Tax Resources, Inc. (TTR) for approximately $377m in cash. TTR, known as the tax answer company, primarily serves enterprise businesses and their internal tax teams, offering U.S. sales and use tax rates, laws, software, and customer support required for the biggest and most complex companies." 5 October 2020
Axon Enterprises  AAXN  Buy @ $101  Next figures due: 5 November  Number of recommendations: 3  First recommended at $84.90  "By 2030 we believe taser will obselete the pistol; AI (artificial intelligence) will eliminate paperwork; cloud and IoT (Internet of Things) will transform communications; Axon will reimagine public safety."
Boston Beer   SAM  Buy @ $1062  Next figures due: 23 October  Number of recommendations: 3  First recommended: $554  "The growth of the Truly brand, led by Truly Lemonade Hard Seltzer, continues to be very strong and we expect the Truly brand to continue to lead the growth of the business into 2021….We are expecting all of our brands to grow in 2021 and are targeting overall volume growth rates to be between 35pc and 45pc." 22 October 2020
Cloudflare  NET  Buy @ $55.5  Next figures due: 5 November  Number of recommendations: 5  First recommended: $23.28  "After decades of building legacy corporate networks, organizations are left with clunky systems designed to protect their now empty offices. The only way to secure today's work-from-anywhere economy is to secure each individual employee, protecting their individual networks, devices, and access to business-critical applications," said Matthew Prince, co-founder and CEO of Cloudflare. "With Cloudflare One, we're giving organizations of any size the power to solve their security and networking needs seamlessly, no matter how their business needs shift."  12 October 2020
Cochlear  COH Buy @ A$224  Next figures due: 18 February  Number of recommendations: 5  First recommended: A$181  "The cochlear implant business delivered strong growth in the first half of the year as the Nucleus Profile Plus Series cochlear implant was successfully launched across major markets. The positive momentum was however disrupted in the second half by COVID‐19 with elective surgeries deferred across the world as infection rates grew. We experienced a significant and rapid decline in revenue from mid‐March to early‐May, the point at which surgeries began to resume." Annual report 2020
Estee Lauder  EL  Buy @ $232  Next figures due: 2 November Number of recommendations: 5  First recommended: $150  "In this challenging year, our multiple engines of growth strategy proved highly effective. The Estée Lauder brand grew double-digits for the third consecutive year. Asia/Pacific was strong with organic sales growth in mainland China and several other markets driving prestige beauty share gains, our skin care category grew and was further boosted by the acquisition of Dr. Jart+, and our online channel surged. We quickly pivoted to capture consumption online during COVID-19 as retail stores around the world temporarily closed."  20 August 2020
Ether  Buy @ $408  Number of recommendations: 2  Last recommended: $240   Trending higher supported by chart breakout and rising moving averages.
Five9  FIVN  Buy @ $145  Next figures due: 29 October  Number of recommendations: 6 First recommended at $51.45  "Five9, a leading provider of the intelligent cloud contact centre, announced today that the world's second largest and fastest-growing accommodation supplier in the travel industry, selected the company to power their multiple contact centres across the globe. "  15 October 2020
Games Workshop  GAW  Buy @ 10980p  Next figures due: 14 January  Number of recommendations: 17  First recommended at 1356p  "In advance of our AGM on 16 September 2020, Games Workshop Group announces today that trading for the three months to 30 August 2020  was ahead of the board's expectations. Current estimates show sales of c. £90m against a prior year of £78m for the same period. Operating profit of before royalty income is estimated to be c. £45m (2019: £28m) and royalty income is estimated to be c. £3m (2019: £2m)." 10 September 2020
Hermes International  RMS  Buy @ €825  Next figures due: 26 February  Number of recommendations: 7 First recommended: €523  "After a second quarter marked by the health and economic crisis, sales in the third quarter(+7pc at constant exchange rates and +4pc at current exchange rates) are driven by strong activity in the group's stores (+12pc at constant exchange rates), the momentum in Asia and a significant improvement in all other geographical areas." 22 October 2020
IDEXX Labs  IDXX  Buy @ $438  Next figures due: 29 October  Number of recommendations: 3  First recommended at $320  IDEXX Labs is a leader in pet healthcare. Statistics released on 13 August show that after falling dramatically in April (down up to 20pc year on year) by July visits to pet healthcare facilities had recovered sharply with total practice revenues up 10pc in July.
Logitech Inc. LOGI  Buy @ $87  Next figures due: 17 January  Number of recommendations: 3  First recommended at $66.0  "Our team is doing an amazing job in spite of it all (Covid-19 and lockdown). New products were flowing, new ideas are sparking. Our capacity is growing, our supply chain is humming. We are building capabilities and we are building new growth engines for the future and our morale is strong." 20 October Q2 2020 results showed sales up 73pc and operating profits nearly quadrupled.
Marketaxess  MKTX  Buy @ $571  Next figures due: 29 January  Number of recommendations: 4  First recommended at $488  "Our second quarter results reflect accelerating market share gains, robust credit market volumes and a global shift among dealers and investors toward fixed income trading automation. Revenues were up 47pc to $185m on the back of 44pc increase in fully electronic trading volume versus Q2 '19. Earnings per share of $2.20 was up 73pc year-over-year. Operating margins reached a new record of 56.4pc, up from 48.5pc last year."  27 October 2020
Match Group  MTCH  Buy @ $124  Next figures due: 12 November  Number of recommendations: 2  First recommended at $99.50  Match pioneered the concept of online dating over 20 years ago, then reinvented the category by launching Tinder. "The value proposition of our product has gotten stronger as people have fewer traditional alternatives to meet people. And with the growing usage of video and other features, we have an opportunity to truly expand the use cases and experience within our apps."  5 August 2020
MercadoLibre  MELI  Buy @ $1276  Next figures due: 5 November  Number of recommendations: 10  First recommended at $316.17  "Traffic and buyers accelerated strongly versus the first quarter with an unprecedented increase in engagement rates. Sessions grew by 48pc year on year, an acceleration of 28 percentage points versus last quarter's growth. We also improved our conversion rates with buyers on our marketplace, surpassing the 30m mark, reaching 31.5m during the quarter. Engagement rate in terms of frequency of purchase increased from 4.3 items per unique buyer last year to 5.7, representing more than a 30pc improvement annually on a consolidated basis.And new buyers attained a record growth of 75pc year on year. Consolidated gross merchandise volume doubled over last year, growing at 102pc during the quarter, with all countries accelerating sequentially on an FX-neutral basis. On a country level, all of our countries accelerated from the first quarter as we delivered FX-neutral year-on-year growth rates of 230pc for Argentina, 58pc for Brazil and 122pc for Mexico. Colombia and Chile's combined growth was almost 200pc year over year."  10 August 2020
Monolithic Power Systems  MPWR  Buy @ $318  Next figures due: 29 October  Number of times recommended: 2  First recommended at $225  "…as we look ahead our growth prospects for the next three to five years certainly are significant." 28 July 2020
Paycom Software  PAYC  Buy @ $383  Next figures due: 4 November  Number of times recommended: 7  First recommended at $171.89  "Despite these headwinds, we continued to see very strong lead volume and new business sales achievements, which have set us up very well for the future. In fact, Q2 was our best quarter ever from a new business sales perspective by a large margin, and we will continue to spend aggressively on advertising throughout Q3 and Q4 above the Q2 levels as we deliver our value proposition to our massive target market. With less than 5pc of the total addressable market already captured, we have a long way to go." 4 August 2020
Paylocity  PCTY  Buy @ $191  Next figures due: 29 October  Number of recommendations: 2  First recommended at $142  "Our growth formula continues to be driven by adding new clients to our platform and selling more product to each client. We onboarded a record number of new clients in fiscal 2020, finishing the fiscal year with 24,450 clients, compared to 20,200 at the end of last fiscal year, an increase of 21pc. In terms of where we're winning, we continue to see strength across our entire target market. Unit strength continues with a record number of new clients, driven by our success with clients under 50 employees. This segment of the market continues to demand more than payroll, taking a broader array of HCM [human capital management] products, such as learning management, onboarding, recruiting and performance management." 6 August 2020
Pool Corporation  POOL  Buy @ $368  Next figures due: 13 February  Number of recommendations: 3  First recommended at $269  "Earlier this month, we marked our 25th anniversary as a public company. Over that period, we had an amazing 28pc compounded growth in total shareholder return. Also in the quarter, we were very proud to be added to the S&P 500 Index. For the third quarter, I'm very excited to report that total revenues were $1.14bn, which is a 27pc increase over the third quarter of last year, with substantially all of this growth coming organically. Our diluted earnings per share was $2.92, which is a 50pc increase over the same period last year. Demand for swimming pool and outdoor living products has been strong throughout North America and Europe. Work-from-home, school-from-home, the lack of vacation travel and the de-urbanization trend have resulted in many families wanting to invest in their own outdoor living retreat." 22 October 2020
Repligen  RGEN  Buy @ $176  Next figures: 5 November  Number of recommendations: 3  First recommended at $116.43  "Repligen Corporation, a life sciences company focused on bioprocessing technology leadership, and Navigo Proteins GmbH, a premier protein engineering company specializing in novel affinity ligand development, today announced their successful development of an affinity ligand targeting the spike protein, to be utilized in the purification of COVID-19 vaccines." 1 October 2020  "Our results for the second quarter and through the first half of 2020 have been stellar…. We expect that our direct revenues in the second half of 2020 will accelerate further as many of our customers get back to full manufacturing, and key biopharm and CDMOs ramp up manufacturing capacity for COVID programs."  30 July 2020
Spotify  Technology SPOT  Buy @ $287  Next figures: 29 October  Number of recommendations: 5  First recommended: $175 Lowest recommendation price: $148.95  "Now turning to the quarter. We are pleased with our results, which met or exceeded our guidance by almost every metric. After making adjustments to help us weather the pandemic in Q1, consumption returned to normal levels this quarter. Monthly active users increased to 299m and subscribers grew to 138m, both exceeding our expectations. Advertising revenue which took a significant hit in Q1, improved notably throughout the quarter and we feel good about our momentum as we enter Q3. We also continue to invest in our audio-first strategy signing exclusive deals with some of the world's most well known creators and most powerful voices. Earlier today, we launched the first episode of "The Michelle Obama Podcast" and it features a conversation with a very special guest, President Barack Obama. Our podcast catalogue now has over 1.5m shows, 50pc of which launched in 2020." 20 July 2020
Team17  TM17  Buy @ 780p  Next figures due: 10 March  Number of recommendations: 5  First recommended at 570p   "Our broad genre and platform agnostic portfolio shows the importance of inclusivity and variety in gaming. Be it at home with your family or online with our growing community across the globe, from single player or local co-op to massive online games,we truly have an exceptional portfolio that encourages more gamers than ever before to step into the worlds we create and enjoy our characters. Clear benefit to H1 results from these extraordinary "one-off" circumstances and as a result the board now expects revenue and adjusted EBITDA to be ahead of market expectations for the year ended 31 December 2020."  10 September 2020
Tencent  700 Buy @ HK$585  Next figures due: 11 November  Number of recommendations: 7  First recommended at HK$304.80   "Total revenue was RMB 115bn, up 29pc year on year and 6pc quarter on quarter. Gross profit was RMB 53bn, up 36pc year on year and 1pc quarter on quarter….Tencent's back-end infrastructure is designed to support a massive number of players concurrently. We deploy industry-leading game engine and AI-empowered tools to shorten development lead time and provide unique game experiences. For example, we applied our proprietary technology in Honour of Kings Wukong AI challenge, which attracted over 50m players to play against the AI. We constantly upgrade our anti-cheat system to foster fair competition, which is crucial for game play and especially eSports tournaments….Fair value of our shareholdings in listed investee companies, excluding subsidiaries, was approximately CNY726bn or US$103bn as at the end of the second quarter." 12 August 2020
Tyler Technologies  TYLR  Buy @ $399  Next figures due: 4 November  Number of recommendations: 2  First recommended at $375  "The company is profitable and has experienced above-market growth rates from its core business. Substantial growth opportunities from sales to new customers, additional sales to existing customers and new product offerings have the potential to accelerate growth offerings. Revenues for the quarter were approximately $35m below our pre-COVID plan.This was the first time we've had a year-over-year decline in quarterly revenue since the fourth quarter of 2010, just before we emerge from the effects of the Great Recession, and ended the streak of 34 quarters of double-digit revenue growth. Recurring revenues remained strong.  Together, total recurring revenues from maintenance and subscriptions grew 12.3pc on a GAAP basis and comprise approximately 75pc of total revenues." 30 July 2020
Victoria  VCP Buy @ 528p  Next figures due: 26 November  Number of recommendations: 4  First recommended at 614p  All recommendations made at levels above the current price.  "The events of the last few months have revealed some potentially exceptional acquisition opportunities in Europe and the UK to grow Victoria substantially and the purpose of raising the £175m of new preferred equity capital is to enable Victoria to move quickly and decisively to capitalise on these potential opportunities."  The investment is being made by a subsidiary of Koch Industries with the possibility of a further £100m available at the company's option. The deal is complicated but could be a game changer for Victoria. albeit the money is expensive with an income to Koch of 9.35pc on the preferred shares and an associated option to buy equity shares at 350p, the price when the deal was struck.
Zebra Technologies ZBRA  Buy  $289  Next figures due: 3 November  Number of recommendations: 2 First recommended at $232  "Although the financial results we published this morning reflect a challenging second quarter environment as we navigated through the peak of the crisis, Zebra's longer-term prospects have strengthened as secular trends to digitize and automate workflows have accelerated with the pandemic. We believe Q2 was the peak impact to Zebra from the pandemic. We remain in the recovery phase and expect sales trends and profitability to improve in the second half of the year. We entered the third quarter with a solid backlog. We have seen an increase in business activity, and our deal pipeline is building nicely." 28 July 2020
Zoom Video Communications  ZM Buy @ $525 Next figures due: 4 December  Number of recommendations: 8  First recommended at $135.92  ""One thing we've learned in this challenging time is that remote work does work. The future will bring a hybrid of the best of in-person and virtual communications. The announcements we make today at Zoomtopia demonstrate that Zoom is built for this moment and beyond. We have the platform to support what the world needs – today, tomorrow, and well into the future."  14 October 2020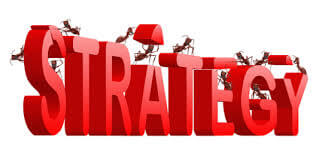 My simple thesis is that if you build a portfolio of 3G shares over time it will appreciate in value, very possibly dramatically. If, in addition, you add to holdings in your stronger performers and neglect the weaker performers you will do even better. This will be especially the case if I am right and an accelerating global process of digital transformation is favouring a select but growing group of companies. Quentinvest for Shares is all about helping you invest in the businesses, which are changing the world. A selection of these strongly performing businesses is listed above, which I believe are timely to buy right now. This doesn't mean they are better than other shares in the table, which have not been mentioned on this occasion. I believe the QV portfolio, encompassing a table with over 100 shares, is a list of the world's most exciting businessesand there are many more still to be found.  There are many exciting things happening in the world and a steady stream of exciting newcomers is joining the market through IPOs [initial public offerings]. Nevertheless there are already plenty of names to help subscribers build world-beating portfolios and, as I started by saying, if you do that you will do well.