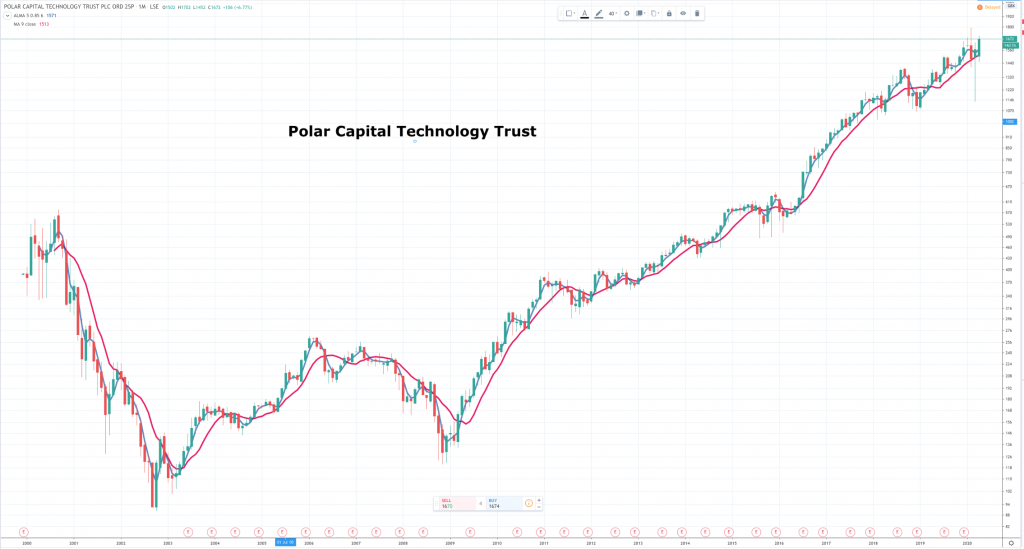 Polar Capital Technology Trust is not an ETF. It is an actively managed UK-quoted investment trust that is entirely focused on technology shares. I believe that is a good place to be so I am not surprised that PCT is doing well and I believe has great prospects.
The trust is heavily invested in US technology shares, as you might expect since that is where most of the best technology businesses are quoted. As you can see from the share price chart it has been a good proxy for the performance of the strongly technology weighted Nasdaq 100 index except that PCT has done even better. Since the 2009 low point PCT is up around 14-fold versus nearer ninefold for the Nasdaq 100 index, which has itself dramatically outperformed most, if not all, other global share indices.
This is how the trust describes itself:
"Launched in 1996, Polar Capital Technology Trust plc ("PCT") has grown to become a leading European investor with a multi-cycle track record. Managed by a team of dedicated technology specialists, the PCT aims to maximise long-term capital growth by investing in a diversified portfolio of technology companies from around the world. The managers' core belief in rigorous fundamental analysis, and being unconstrained by not following a benchmark, enables PCT to deliver global equity market outperformance through exposure to a universe of over 3,000 companies."
Nearly 30pc of the portfolio, as at January 2020, was in software companies led by a near 10pc stake in Microsoft. Other large holdings were Alphabet, Facebook, Amazon, Apple and Alibaba. The management are obviously fleet on their feet and super knowledgeable about emerging trends in technology. This explains how they have done so well in the past and why they should continue to outperform their benchmark indices, something that is never going to happen with an unleveraged ETF.
As at the close of business, 15 April 2020, the net asset value (NAV) per share was 1647.75p, which is not far from the share price. In the past the shares have usually traded at a discount to NAV, which looks a little harsh given the results these guys achieve. Investors sometimes pay a premium for investment trust shares when they think shares generally are due for a rebound.
A stay-home economy, which may be a feature of life for an extended period, given the need to keep the Covid-19 virus from spreading, is a head wind for many businesses but plays to the strengths of the technology sector.
An interesting point the group makes in their latest report, interims released in December 2019, is that tech has driven all (their underline) the earnings growth in the world economy since 2009. Their reports and presentations are all about how the world is being digitally transformed, no wonder since it is that transformation and the businesses making it happen in which they are investing.
Given that the technology revolution is not merely continuing but almost certainly accelerating, conceivably accelerating at an accelerating rate, technology is surely the place to be and that, 100pc, is where PCT is invested. They should do well.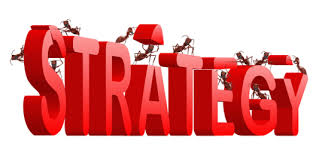 I believe investors should have most, even all of their equity investments, in technology and America, which is very much what PCT does. They are 100pc invested in technology shares and very heavily weighted for North America. I had a very quick look down their list of holdings and could not find a single UK holding; its all about Silicon Valley. If you only had one share in your portfolio, this would not be a bad choice.