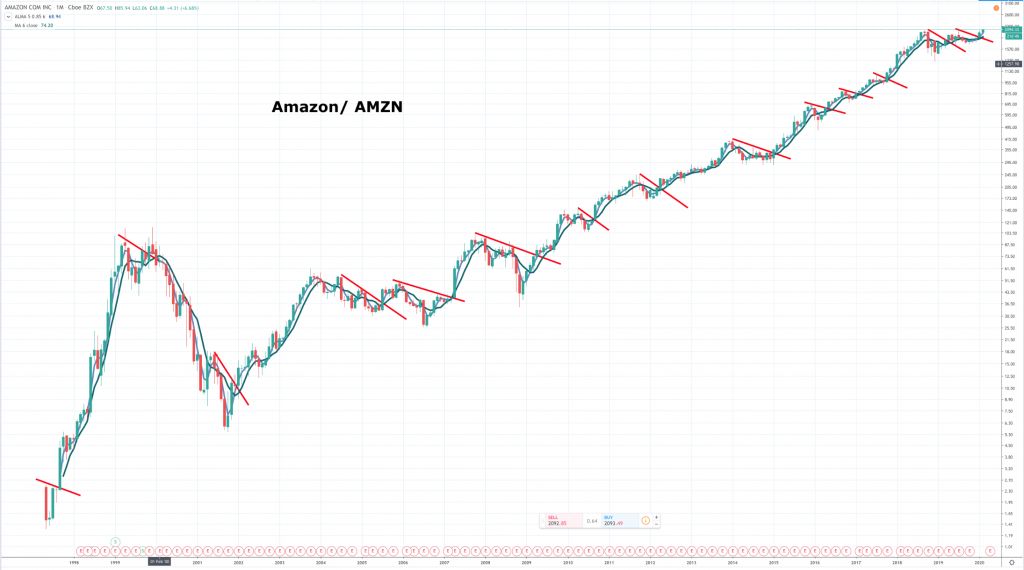 Amazon AMZN . Latest $2078. MV: $1043bn . Employees: 798,000 Next figures due: 23 April
Amazon shares exploded after they announced Q4 2019 figures. At one stage the shares were up $190 on the day, which was a more than 10pc move. The reasons are summarised below.
"Amazon joined a rather elite club once again on Thursday post-earnings. The earnings release sent the company over the $1 trillion mark in terms of market cap. This put it alongside Apple, Alphabet, and Microsoft as $1 trillion companies. The key numbers that led to this massive rally were:
Revenue – $87.44bn vs. expectations of $86.02bn
Amazon Web Services – $9.95bn vs. expectations of $9.81bn.
Earnings per share – $6.47 per share vs. expectations of $3.96 per share.
Take a long look at that last number. There was a $2.51 BEAT versus expectations when it came to EPS – that is massive. Revenue also grew 21pc, and this shows that the investments made by Amazon with regard to quicker shipping are leading to more purchases. This was a major driver behind the results we saw on Thursday. In the release, Jeff Bezos also mentioned, "…more people joined Prime this quarter than ever before…" This puts the subscriber count at more than 150m paid members worldwide. We have not heard an update on Prime in terms of subscribers in a couple of years, and last we heard, the subscriber base was around 100m. Third-party sellers were a large reason for the revenue boost. Amazon saw a 31pc increase in third-party revenue year over year. More and more third-parties are flocking to Amazon to take advantage of everything the company has to offer.
Looking below, we can see what has pushed Amazon to the levels we see it at currently. The revenue growth the company has shown over the past five years is at a level that I do not believe can continue in the years ahead. Amazon ideally needs to continue to keep this number above 20pc in order to maintain status as a "fast-growing, innovative company". For this reason, I do not think we will see the explosive price appreciation we have seen over the last 5 years, but the stock will continue to tick higher for a long time."
Amazon is a hard stock for the analysts, which is why we often see dramatic moves after the results both up and down. Part of the problem is that the company prioritises growth over profits and is prepare to make massive investments. Free one day shipping for Prime members is an example. It is expensive to switch from two days to one day delivery so hits short-term profits but by encouraging more people to sign up for Prime, which now has 150m plus members v 100m two years ago it boosts revenue, which ultimately feeds through to profits.
This is why one observer has suggested that Amazon investors need to have faith; they need to believe that even if earnings sometimes disappoint the company can also deliver massive beats, which send the shares sharply higher as we have just seen.
For me the best thing about Amazon is that it is classic 3G (great story, great growth and great chart). The latter you can see above. Not only has the chart been strong for a long time but we have just seen a new buy signal. The shares have been consolidating around $2000 for 19 months. I think they have started to push higher and it is a good time to add to or even initiate holdings. As subscribers know I like all the trillion dollar stocks – Apple, Alphabet, Microsoft and Amazon. They all have great charts, great stories and have strongly growing sales and profits.They stand at the heart of the technology/ Internet revolution, which is transforming life on earth.
Investors are always nervous that the growth cannot continue. Stocks like indices climb a wall of worry. But equally it is important not to throw in the towel too early. Read the latest earnings report from Amazon and I am sure it will leave you as it did me with the impression of a company as vigorous, innovative and bent on growth and change as it ever was. Amazon has a mission to make shopping better for shoppers and vendors, to boost Prime membership by giving members irresistible benefits at a very competitive price and to improve the technology underpinning the Internet by making AWS an ever more compelling proposition. Read the report and you will see that there is so much going on and so much coming.
My suspicion is that one reason for this long-running bull market is that we are still early days in an incredible period of technological change and the companies driving this revolution are going to become ever bigger and better at what they do and ever more valuable.
Here is an extract from the Q4 earnings report about Prime.
""Prime membership continues to get better for customers year after year. And customers are responding — more people joined Prime this quarter than ever before, and we now have over 150m paid Prime members around the world," said Jeff Bezos, Amazon founder and CEO. "We've made Prime delivery faster — the number of items delivered to U.S. customers with Prime's free one-day and same-day delivery more than quadrupled this quarter compared to last year. Members now have free two-hour grocery delivery from Amazon Fresh and Whole Foods Market in more than 2,000 U.S. cities and towns. Prime members watched double the hours of original movies and TV shows on Prime Video this quarter compared to last year, and Amazon Originals received a record 88 nominations and 26 wins at major awards shows. A huge thank you to teams across Amazon for their dedicated work to build, innovate, and deliver for customers this holiday."
Like Netflix, Amazon is proving a huge success in the developing world.
"Since launching Prime in September, Brazil has seen the fastest growth in paid Prime members in Amazon's history. Selection on amazon.com.br continues to expand and now includes millions of items, and in December the country opened its fourth fulfilment centre to support growth. Additionally, Prime Video announced four new original productions for 2020, and will debut All or Nothing: Brazil National Football Team on 31 January."
And in India, which represents a huge opportunity.
"Amazon pledged to invest $1bn to help digitise traders and micro, small, and medium-sized businesses (MSMBs) across India, with the goal of bringing more than 10m MSMBs online by 2025. Today, there are more than 550,000 sellers on the Amazon India marketplace, more than 60,000 Indian manufacturers and brands are exporting their "Make in India" products to customers worldwide on Amazon, and we expect our new $1bn investment to enable $10bn in cumulative Indian exports by 2025. Since launching amazon.in in 2013, Amazon has created more than 700,000 direct and indirect jobs in India. In January, Amazon announced plans to create an additional one million jobs in India by 2025, with continued investments in technology, infrastructure, and logistics. Since 2014, Amazon has grown its employee base more than four times, and last year inaugurated its new campus building in Hyderabad — Amazon's first fully-owned campus outside the United States and the largest building globally in terms of employees and space. Amazon India announced it will have 10,000 electric vehicles in its delivery fleet by 2025. This investment is part of Amazon's recent co-founding of The Climate Pledge, a commitment to meet the Paris Agreement 10 years early by achieving net zero carbon emissions by 2040."
The initiatives at AWS are far too numerous to mention. Here is one to give a flavour of the incredible sci-fi world these businesses are hurtling towards.
"AWS announced three key initiatives as a part of its plans to help advance quantum computing technologies. Amazon Braket is a new, fully-managed AWS service that enables scientists, researchers, and developers to begin experimenting with computers from quantum hardware providers (including D-Wave, IonQ, and Rigetti) in a single place; AWS Centre for Quantum Computing will bring together quantum computing experts from Amazon, the California Institute of Technology (Caltech), and other top academic research institutions to collaborate on the research and development of new quantum computing technologies; and the Amazon Quantum Solutions Lab connects customers with quantum computing experts from Amazon and its partners to develop internal expertise aimed at identifying practical uses of quantum computing, and accelerating the development of quantum applications with meaningful impact."
My simple conclusion is that Amazon remains a phenomenally exciting company.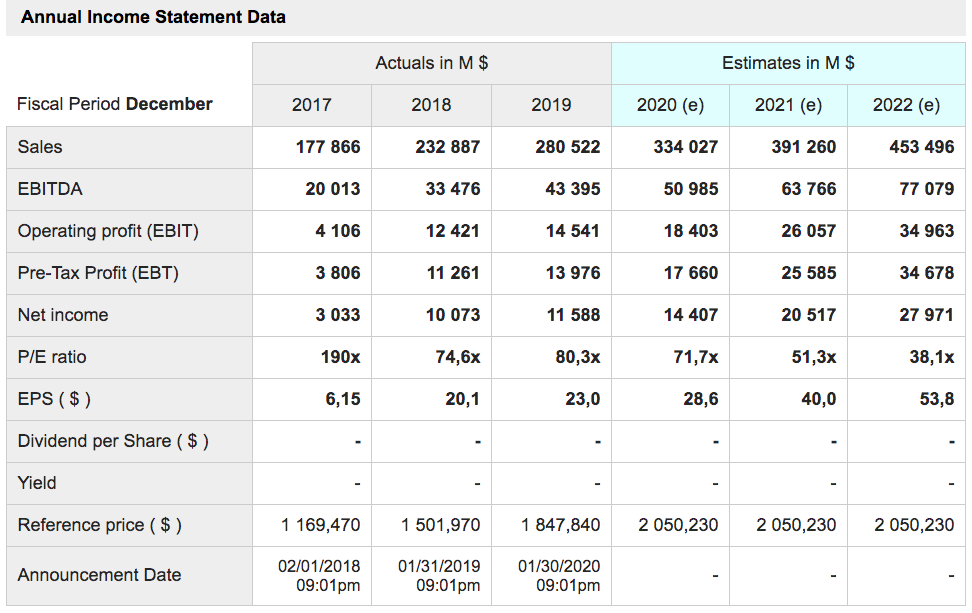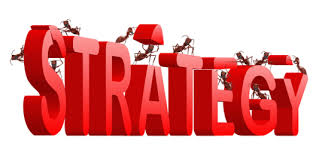 This is my 15th QV alert for Amazon shares. I try to make them at successively higher prices unless I am taking advantage of a general stock market collapse as happened in January 2019. Subscribers will remember that in the last quarter of 2018 the US stock market suffered its worst quarterly sell-off since the 1930s. This meant that I was able to alert Amazon at $1681 in January 2019 even though the previous alert was at $2008. The current alert is at a record price for the stock. The original QV alert was in September 2017 at $984.03.