Keywords Studios builds the world's global go-to video services business
December 22, 2020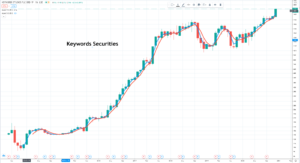 Keywords Studios  KWS  Buy @ 2700p  MV: £2bn  Next figures due: 16 April Times recommended: 10  First recommended: 1075p  Last recommended: 2250p
Like other shares I like, video games services provider, Keywords Studios is big on performance (see table and story below) and big on ambition. "Our vision is to be the world's leading technical and creative services platform for the video games industry and beyond."
This ambition is by no means ridiculous because the group has been moving with extraordinary speed to build a services business, which is diversified both by services provided, by geography and  the who's who of major video games businesses, which are its customers. The group operates in over 50 languages with studios in 21 countries. Since the IPO in 2013 the group has made 47 acquisitions and 23 of the top 25 video games companies worldwide and all 10 of the top 10 mobile games publishers are customers. The table below reinforces the picture of strong growth with, sales, profits and earnings per share all projected to rise rapidly between 2017 and 2022.
The group is also benefiting from what it describes as an accelerating trend towards outsourcing in the industry. "2019 was a year of strong growth as we continued to build our platform to become the 'go to' service provider to the video games industry which, in turn, enabled us to take advantage of the accelerating trend towards external development in the industry."
Three factors are creating a great opportunity for Keywords.
First is the strong growth of the industry. "Momentum in the video games market shows no signs of slowing, remaining a core element of the entertainment industry. Content revenues in the global games market grew by 7.2pc to reach $148.8bn in 2019 and are forecast to increase to $189.6bn in 2022, a CAGR of 8.1pc. All indications are that game publishers will continue to make more games in the future, with ever more sophisticated content, published across more platforms and with an increasing need to continuously add content to the games post launch.
Second is the trend to outsourcing, where Keywords has moved rapidly to become the largest player. "Much of the video games industry still remains vertically integrated. But as the market continues to grow and becomes ever more complex, games publishers and developers are increasingly seeking to avoid expanding their own teams for relatively short term projects. The video games publishing cycles are inherently lumpy, requiring significant resources to deliver complex projects on a tight timeline. This is resulting in a trend towards increasing outsourcing at a more strategic level which benefits Keywords as the market's only major provider of scale. This includes a growing demand for co-development and full game development services, and we are investing to match that demand and continue to increase our market share."
Third is the fragmented nature of the video games service providers market. "The video games service provider market remains highly fragmented, yet it is only when a service provider has sufficient scale that it is able to more efficiently utilise its resources, without significant downtime between projects and have the resourcing flexibility to meet the customers' needs on a timely basis. As the only service provider of scale, in this $6bn plus addressable market, Keywords is uniquely placed to support our customers' needs. This is part of the attraction for acquisition targets, who want to be part of a larger group with access to a wider customer base and service offering. It also means we are increasingly benefiting from our scale relative to competitors, as we further consolidate our market, and can respond flexibly to increasingly large scale projects from our customers."
The whole industry is benefiting from the arrival of next generation consoles. "2020 is set to be a landmark year for console gaming with both PlayStation (PS5) and Xbox (Series X) having announced their next generation consoles, scheduled for launch in Q4 2020. With backward compatibility a feature of both systems, this console transition is expected to be the smoothest yet. Unlike in the last transition seven years ago, in which the market was surprised at how quickly platform holders and publishers shifted from content for the previous platforms to new content for the current generation, this time, a lot of games are running as a service and are expected to continue to be supported on the existing consoles."
One of the simplest measures of value creation in a business is simple growth in size. The main explanation of why  each share in KWS has become so much more valuable since 2014 is that the business has become much bigger without issuing many new shares.  The average number of employees in 2014 was 978. The latest figure is over 8,000. As the business grows it is also able to cross-sell services. "All our service lines continued to grow in 2019, whilst we also continued to make good progress with cross-selling our services, with a 9.1pc increase in the number of customers buying three or more services to 108."
Keywords also sees opportunities beyond video games. "More than ever, video game technologies are also being used in other markets including e-learning, film and TV, simulation and e-retail, as content providers continue to seek ways to make their content more interactive and thereby more impactful and engaging. Interactive content of whatever type requires the sorts of skills and know-how that Keywords has mastered in the most interactive of all content markets – video games."
The group is also moving up the value spectrum. It began with localisation services, helping games developers launch their games in new territories but is now seeing strong growth in "game development and functional testing, which grew by 36.4pc and 37.0pc respectively. These are now our two largest service lines, and their strong achievements are, in part, testament to the effective integration of prior year acquisitions to build strong, international service platforms of scale that are experiencing the increase in demand for their services that comes from becoming the 'go to' provider."
The game plan is for Keywords to become the first choice for outsourcing needs in the industry. "Our aim is to become the 'go to' provider. This means being the first company our customers think of when they think about their external outsourced game development needs. For this to happen, we need both size and scale and to be known as the industry experts. Scale brings not only efficiencies but also creates significant barriers to entry for would-be competitors, all of which contributes to becoming the provider of choice, which in turn accelerates growth.Another key element is the reputation we have earned across many parts of the industry for reliability, flexibility and trust. This is what will keep customers coming back and remove risk for others who are considering working with us."
What is exciting is the way that Keywords has achieved critical mass as a service provider, arguably the service provider, in a fast-growing and changing industry. This has created a powerful virtuous circle. The bigger they become the greater the barriers to entry, the more attractive they become to would-be acquiree companies, the more they become the place to work for top talent in the industry and the better the service they can provide to their games developer customers in an industry which is both huge and rapidly becoming even bigger and more complex. The opportunity for the group looks substantial.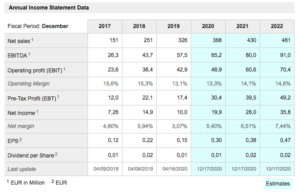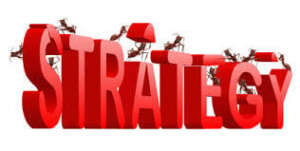 The conventional wisdom in the investment industry is that thee are two elements to making successful investments. First you establish whether the business is worth investing in and secondly you look at the price.  If the price is not right many investors would not invest however good the business is, which makes investing decisions fiendishly complicated because on top of all that you have to predict the future. My way is much simpler. All I want to know is that the business is high quality, exciting and 3G. It is not rocket science and because it is a binary decision, yes it's great or no it isn't, it is relatively simple to take. I look at Keywords Studios and it is obvious that it is an exciting, dynamic business with a huge opportunity and a great leader in CEO, Andrew Day, who has been CEO since 2009, when the group had just 50 employees. I am sure the shares are expensive but I don't care. They are expensive because the business is so good and my thesis is that if you only buy the best for your portfolio the capital appreciation will look after itself.