ATT (Alliance Technology Trust) – another stunning long-term performer
October 20, 2020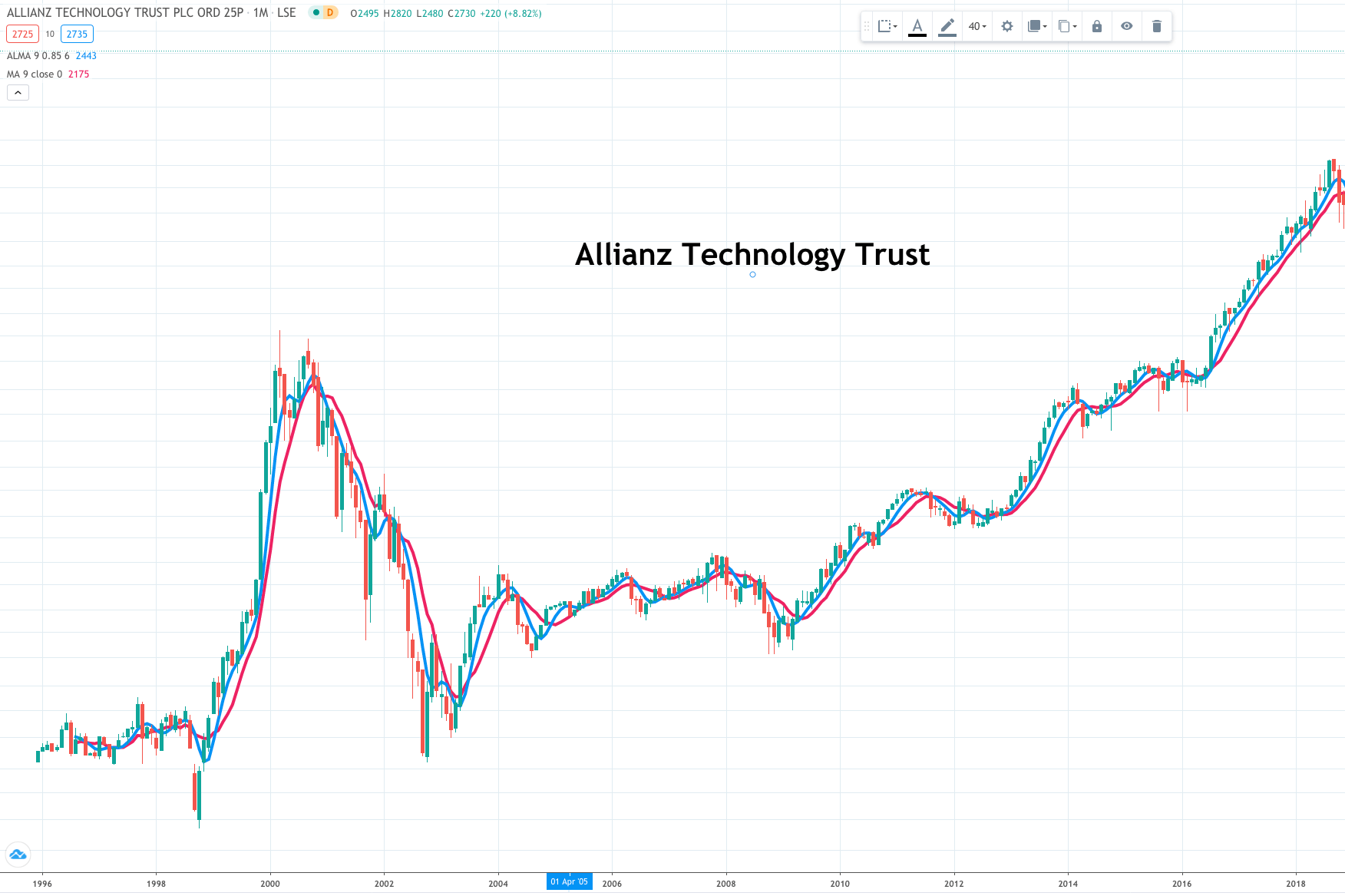 Alliance Technology Trust  ATT  Latest: 2715p  New entry
The first thing to note about the chart above is how closely this trust, which is not at ETF but an actively managed investment trust, tracks the Nasdaq 100. It boomed and busted in the late 1990s and early 2000s, consolidated and then embarked on a sustained bull market, almost exactly mirroring the index.
I like that; it shows they are doing their job.
Since the bottom of the last bear market in 2009 the Nasdaq Technology Sector index is up 13.3 times, while shares in ATT are up over 17 times. The active management is clearly adding value.
My attention was drawn to this stock by a subscriber. He said I would like their portfolio, which was classic Quentinvest. He is right. The first nine of the largest 10 holdings are all in the Quentinvest for Shares portfolio. The only absentee is Samsung, shares in which are up 10 times since the 2009 low point.
The portfolio is also heavily weighted (88.5pc) to North America, which is another mantra of the QV approach. The whole of Europe including the UK is just 2.7pc of the portfolio, which is a devastating comment on Europe's role in driving the technology revolution.
As well as being great fans of many of the shares I like, including stocks, which have been profiled in QV for Shares as superstocks such as Zoom Video Communications, Crowdstrike and Tesla, this is what the fund manager had to say about the outlook for technology shares.
"In our view, the technology sector continues to benefit from strong tailwinds which should continue to drive attractive long-term appreciation. There is no question in our minds that the present events around the COVID-19 crisis will spur the use of technology and change how we live and work in the future.  As companies adjust budgets due to supply and/or demand disruptions, the need for companies to reduce costs should accelerate the move to cheaper and more productive solutions such as cloud, software-as-a-service, artificial intelligence, cyber security, etc. We are in a period of rapid change, where the importance of technology is key to the prosperity of most industries. This environment is likely to provide attractive growth opportunities in many technology stocks over the next several years."
I am adding the shares to the QV for ETFs portfolio. Thanks and well spotted to my subscriber.
ETFs trade in line with net asset value. Investment trust's don't and can fall to deep discounts or rise to big premiums to underlying asset value. ATT is currently at a small 1.6pc premium to nav, which I think is reasonable given the record of the management in beating their benchmark indices.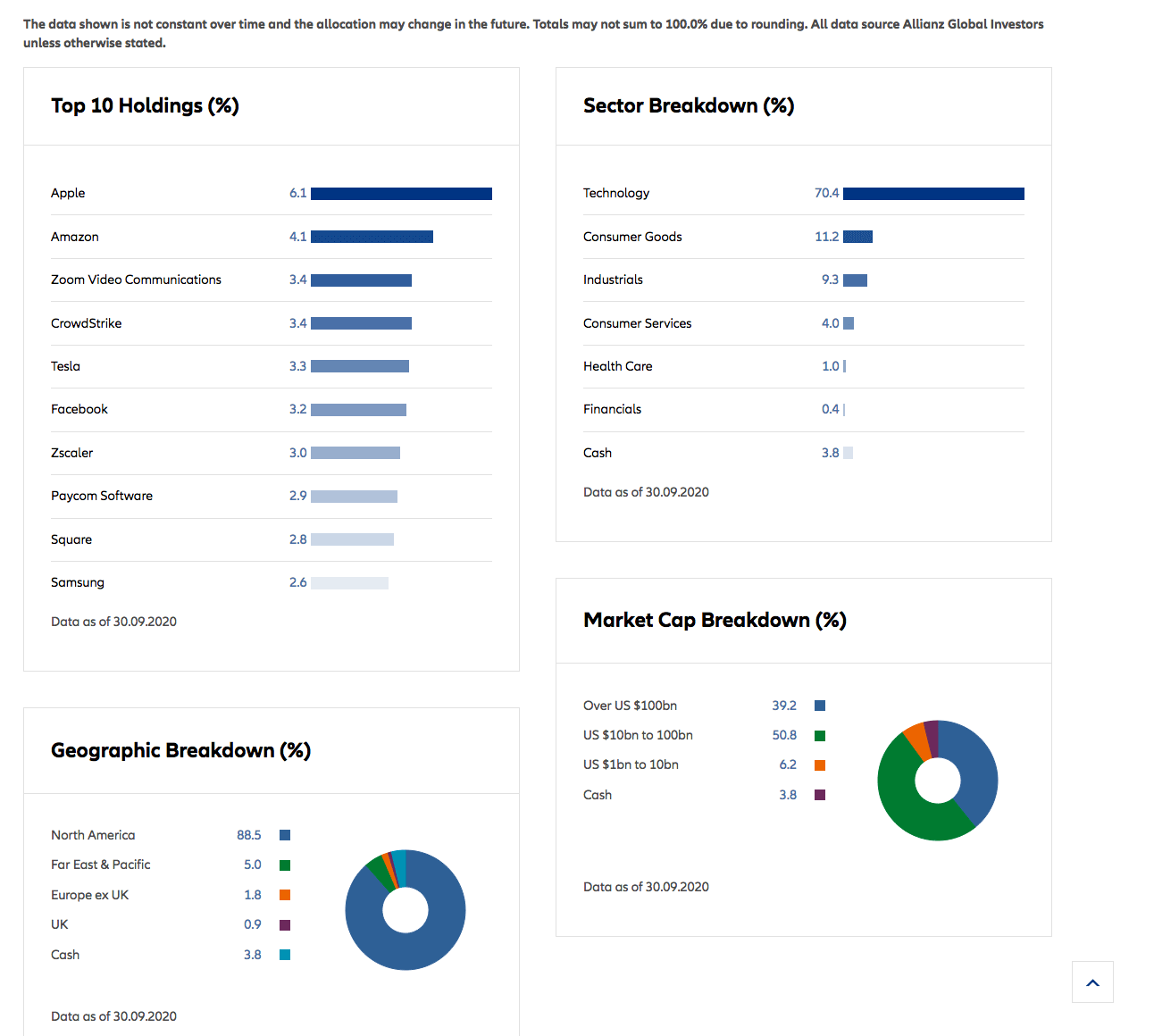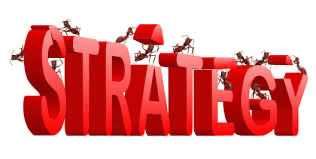 As an investment Allianz Technology Trust is very similar to OGIG (O'Leary's Global Internet Giants ETF), which I profiled on 8 October. OGIG has a not dissimilar portfolio and is also, unusually for ETFs, actively managed, albeit according to specific rules.
Everything I said about OGIG applies to ATT, including its suitability as an investment for widows and orphans as well as the rest of us and its appropriateness as a candidate for £-cost averaging regular investment programmes.
If you look at the chart you can see the advantage of regular investing. There is a big difference between buying the shares in 1998 or 2002 and 2000, when the price was much higher. If you keep buying shares at regular intervals these gyrations become a positive advantage and your risk levels are greatly reduced.
In an ideal world you would buy in 1998, sell in 2000 and buy again in 2002 but since no bells ring at these key turning points very few people spot them. Buying at intervals you don't have to be cleverer than everyone else, just more patient.