Zoom Video reports "greatest quarter in enterprise software history" as it works to enable the office of the future
July 29, 2020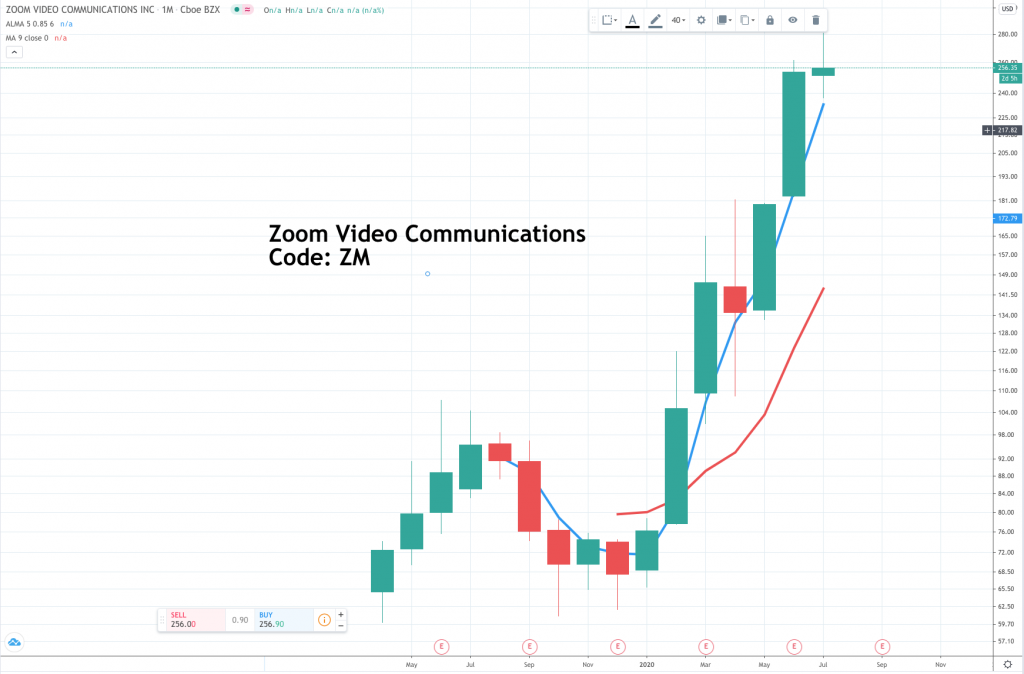 Zoom Video Communications/ ZM Buy @ $253 MV: $72bn Employees: 2,854 Next figures due: 4 September
When I wrote about Carvana yesterday I forget to mention that this was my eighth recommendation for the shares starting at $28.85. I have great hopes of Carvana ending up as a 10-bagger.
Zoom Video Communications has been featured six times so far, not counting this one, starting at a price of $135.92. I think it could also be a 10-bagger but that would mean reaching a market value of $382bn, which seems a big ask now but maybe not in a few years time.
Zoom, like Carvana, perfectly illustrates my six characteristics of great growth stocks as listed for Tesla – explosive growth, soaring share price, huge ambitions, wildly over-valued (or at least appearing so to many observers), massive competition and widespread scepticism.
When Zoom made its software widely available as a public service after the coronavirus struck it turned out that there were security vulnerabilities when there were so many non-professional users. Zoom CEO, Eric Yuan, had no idea of the level of vitriol that comes spewing from social media, all media, on any misstep and was left shell-shocked by the reaction. Fortunately many, more media savvy, tech CEOs rallied round and there was an equally impressive outpouring of support with Silicon Valley giants like Amazon and Oracle doing their best to make sure that Zoom had data centre capacity to deal with the explosion of demand (1000s of servers were being added daily) and also making videos going public with their personal support for Yuan.
Yuan's whole project is to create happiness and I have no doubt that he is a decent man. His company has moved with great speed to address any weaknesses and I think most people now understand that he and his company were only trying to help. This is an enterprise software business. They don't benefit from having zillions of private users. The revenue comes from businesses, organisations and health and education bodies for whom Zoom is a tremendous boon.
Zoom also perfectly illustrates my notion that the corporate world is a jungle full of beasts competing for territory and that the companies in which to invest are the ones winning this battle. Zoom is winning this battle so effectively that its Q1 results for its 2021 financial year (ending 31 January 2021) have been described as the greatest quarter in the history of enterprise software. It is also seeing its business name being widely used as the term for video conference calls. We all now 'zoom' each other.
Last but not least and increasingly central to the way I judge investments is the story. In my 3G analysis I talk about three elements, great growth, great chart, great story but really the first two are obvious. If they are not then I don't even start looking at a stock. The bit where there is more room for analysis and debate is the story.
I want to own a portfolio full of businesses with wonderful, exciting stories. Zoom has an amazing story, which began in 2011, when Eric Yuan, currently around 50 years old, left Cisco with 40 engineers to create a better video conferencing solution. His first job had been with WebEx, a video conferencing business, which was taken over by Cisco. Yuan rose rapidly up the ranks but was unable to persuade Cisco to make improvements he believed were necessary for the service. Not only did he leave but one of the first cheques to fund his new venture came from the CEO of WebEx.
In roughly 10 years he has taken Zoom from a start-up to a business with a value of over $70bn, which is having a dramatic impact on the world. Part of the reason for the success is that Yuan and his company are first and foremost a video conferencing company and their whole ambition is to make the experience as simple and reliable as possible. As Yuan puts it he wants to make his customers and his employees as happy as possible.
One sign that he is doing this is that Zoom ranks near the top in Silicon Valley as a place to work in a neighbourhood where there are many great places to work. His customers also give him a net promotor score of 70, and, as we learned with Carvana, an NPS over zero is good, over 70 is world class.
I also like to see something new happening with companies in which I invest. The most important something new with Zoom is the Zoom phone, which turns Zoom into a UCaaS business (unified communications as a service) and is an obvious add-on sell to existing customers and a further attraction for new ones.
Most recently still the group has started bundling hardware, made by third parties and software into an all-in-one package so that everything can be bought on subscription.
One advantage of viewing companies as engaged in a battle for territory is that we can appraise them on metrics other than traditional ones like profits. Since Zoom Video, not to be confused with other companies with Zoom in the name, is an enterprise software business, its success in recruiting enterprise customers is a key metric.
The numbers are staggering, particularly in a world, where video suddenly became the only way for employees, salesmen and customers to engage. Zoom ended its 2019 financial year (so, 31 January 2019), with 50,870 enterprise customers with more than 10 employees. The equivalent figure for 30 April 2020 (the end of Q1 2021) was 265,000. Many other metrics testify to the explosive growth of the business, especially since March.
An obvious worry is that this rate of growth is unsustainable but maybe that is an example of 'analysis paralysis'. It is like saying the business is going so well I shouldn't buy the shares. I prefer a simpler approach – they are doing really well and that makes them a buy not a sell.
Yuan and his rapidly growing team is clearly determined to use this step change in the scale of the business as a springboard to even greater things. As just one example, on 20 July the group announced expansion plans in India:-
"Zoom today announced that it will expand its presence in India by opening a new technology centre in Bangalore, where it will hire key talent over the next few years. This commitment represents a growing strategic investment in the country, where Zoom already has one office in Mumbai (which is expected to triple in size) and two data centres in Mumbai and Hyderabad. This growing presence is in direct response to Zoom's increased level of adoption by users across India. From January to April 2020, Zoom has seen 6700pc growth in free user sign ups in India."
The launch of a technology centre in Bangalore represents Zoom's strategy of developing its cutting-edge communications technology in multiple locations globally. On 14 May 2020 the group announced that:-
"It will open two new research and development centres – one in the greater Phoenix, Arizona area and one in Pittsburgh, Pennsylvania. Zoom will immediately begin recruiting software engineering talent in these geographies. Employees will work from home until the offices are built and COVID-19-related isolation has abated, expected for fall 2020. While the company has not finalised the office locations, Zoom is looking for space near Arizona State University and Carnegie Mellon University, both of which have exceptional engineering programs. These two centres will add to Zoom's existing R&D and support Zoom's engineering leadership, which is based at its San Jose, California headquarters. 'Both Phoenix and Pittsburgh have incredibly well-educated, skilled, and diverse talent pools that are well-positioned to help support Zoom's ongoing growth and continued success,' said Eric S. Yuan, CEO of Zoom. 'We plan to hire up to 500 software engineers between these two cities in the next few years, drawing largely on recent graduates of the many local universities. We look forward to expanding our team and seeing what we accomplish together as we continue to build our world-leading video communications platform with best-in-class reliability, scalability, privacy, and security.'"
Areas where the group is expected to spend heavily are security, augmented and virtual reality and other enabling features of the office of the future, for a world where more people are going to spend more time working from home and people generally are going to replace time-wasting, planet-damaging, travel with video communications. As the leading and most focused company in this field, the company which put video at the heart of the communications experience, Zoom has a huge opportunity and the shares remain very exciting.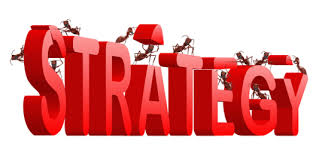 Analysis paralysis comes from trying to balance too many variable in making investment decisions. If a share has to be simultaneously exciting, cheap and timely to buy you may find such a Holy Grail approach to investing is doomed to perpetual failure. I just want exciting, which makes life easier but it does mean you have to take a long-term approach. Over the long haul there is a close relationship between how a company does and how its shares perform. In the short run anything can happen, which may provide opportunities but should not be used as an excuse for inaction or again you are waiting for a Holy Grail that may never be found.
I think the best approach is when you find a great company you should buy the shares and be ready to buy more as the good news (on acquiring territory/ customers) keeps coming.
There are many great companies in the QV for Shares portfolio and I think they are all timely to buy right now.