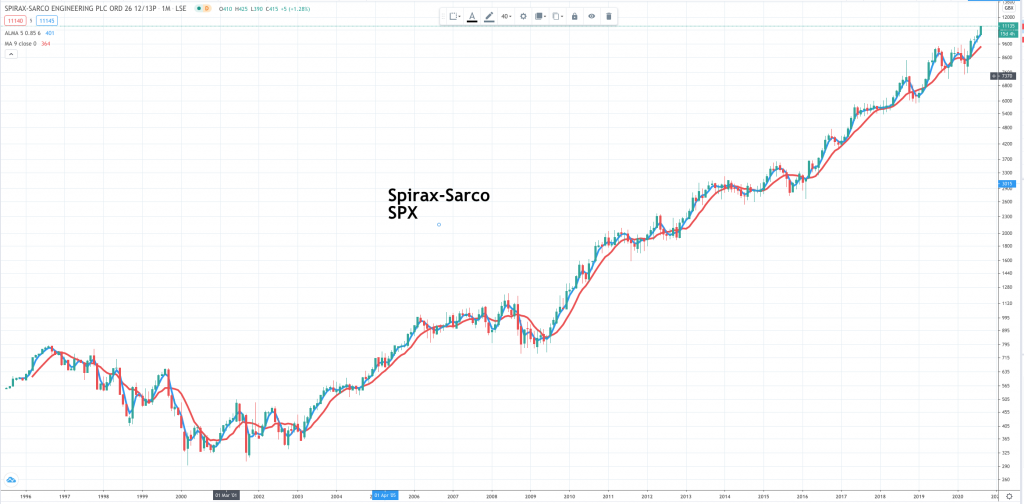 There is not much sign of it yet in the main UK indices but going through the QV for Shares table, which is fast approaching the landmark of 1,000 share alerts sent, including those times when I alert multiple shares in one alert, I think favoured UK shares, many in the QV portfolio, are showing signs of waking up.
Why might this be happening? Since for the most part these are not shares in companies, which positively benefit from lock down, the most likely explanation is that investors are beginning to anticipate a stronger, possible a much stronger, world economy in the future. This would tie in with the observation that past pandemics were followed by strong decades, the Roaring Twenties after the Spanish Flu and the 1960s cult of the equity after the Asian flu.
It could also relate to the creative destruction triggered by the virus, the lockdown and the severity of the associated recessions. I remember once reading a piece of analysis arguing that the strength and longevity of bull markets reflected not the depth of the preceding bear market but the severity of the recession. It certainly makes sense to imagine that a deep recession, creating substantial excess capacity in the economy, could lay the groundwork for a prolonged period of economic growth to follow. Everyone feels super gloomy in the UK presently because of the dire headlines but shares look ahead.
We don't have to explain what is happening. The future is always going to be mysterious in many respects. All we have to do is assume that reviving share prices are a reasonable omen of better times ahead.
1. Ashtead/AHT Buy @ 2750p MV: £12.7bn Employees: 19,280 Next figures: 8 September Times recommended: 7 Price when first recommended: 1803p
"We continue to build market share because we are in the right locations, providing better equipment and delivering a higher quality of service than our competitors…. Our growing footprint, the ever-increasing diversity of the equipment we rent and our excellent customer service all make doing business with us easy and hassle-free. We call this the platform…. The diversity of our products, services and end markets coupled with ongoing structural change opportunities put the board in a position of confidence to look to the coming year as one of strong cash generation and strengthening our market position. Based on this confidence, the board has decided to maintain its progressive dividend policy and to recommend a final dividend of 33.5p." Annual report, 18 June 2020.
2. ASOS/ASC Buy @ 4825p MV: £4.2bn Employees: n/a Next figures: 14 October Times recommended: 2 Price when first recommended: 6525p
"Back in 2000, people said online fashion wouldn't work. We proved them wrong. Almost 20 years on, we're still pushing the boundaries for the world's fashion loving 20-somethings, helping more and more people look, feel and be their best. Introducing a more agile ASOS, a truly global retailer with our eyes set firmly on becoming the number one online fashion destination for 20-somethings globally….
We are unique in catering for all 20-somethings whatever their style and whatever moment they are shopping for, so we're constantly updating our product and styling. This year we've challenged ourselves to ensure we have the right product and outstanding presentation of our collections across all ranges. We use customer feedback to help guide that, whether on our social channels or through our customer forums.
Our investments in tech allow our customers to shop in an intuitive and increasingly personalised way. We have made significant improvements to our recommendations algorithms, including the launch of a Style Profile Builder, Back in Stock and delivery status push notifications, and improved product recommendations with Fit Assistant.
We've always been famous for our rapid delivery and hassle-free returns. In 2018/19 we embarked on two ambitious transformational programmes to grow our global infrastructure network and make our customer proposition even stronger. In the last financial year we have doubled our facility space, with the opening of our third major Fulfilment Centre in Atlanta, US. The automation of our Euro Hub site outside Berlin has helped increase storage and throughput capacities across our estate by more than 60pc, through smarter and quicker processing." Web site comments
"Today we are announcing that sales and profit for the full year are expected to be significantly ahead of market expectations. Revenue growth is now expected to be between 17pc and 19pc with PBT [profit before tax] in the region of £130m-£150m. The improvement in expectations is supported by stronger than anticipated underlying demand and the continuation of the beneficial returns profile highlighted in our last trading statement….The recent trading dynamics will deliver FY20 sales and PBT ahead of market expectations and further support strong underlying cash generation this year. However, the extent of this outperformance and any impact beyond this financial year will be driven by how customer shopping behaviour normalises. The second half has been a period of tremendous change for ASOS, we have made real progress and shown resilience through the period and are exiting the year in a strong position. We have a robust balance sheet, with a differentiated product offer and global infrastructure to leverage. Against this backdrop we have increased confidence that ASOS will continue to progress as one of the few truly global leaders in fashion retail." Trading update, 12 August 2020.
3. Boohoo/ BOO Buy @ 315p MV: £3.6bn Employees: 2,692 Next figures: 30 September 2020 Times recommended: 5 Price when first recommended: 254p
Boohoo has been in the wars because of allegations of unacceptable working conditions and pay in Leicester-based textile factories from which they source a significant percentage of the clothes sold on their web sites. They have set in motion an independent review and also said that they will accept and act on all the findings. On 14 July the two founding directors, Mahmud Kamani and Carol Kane plus one other director bought 7,050,000 shares at prices around 214p. Shortly before the employee's benefit trust bought almost 10m shares at an average price of 255p.
Just prior to the Sunday Times stories the group issued a strong trading update:
"Revenues in our first quarter [ending 31 May] totalled £367.8m, up 45pc year on year, with strong underlying growth across boohoo, PLT and Nasty Gal. Our newest brands (MissPap, Karen Millen and Coast) continue to trade strongly having successfully integrated onto the group's scalable platform last year.
The group entered the year with sustained momentum from a strong finish to its previous financial year. Trading in the middle of March through to early April was mixed, as a result of the impact of the COVID-19 pandemic, initially with a marked decrease in year-on-year growth. Performance across all of our brands and geographies improved throughout April, with a robust performance delivered in May.
Despite the uncertain backdrop, we have delivered a strong gross margin performance, up 60 basis points year on year to 55.6pc, with our test and repeat model allowing our teams to back winning categories and trends that have emerged through this period. Areas such as loungewear and athleisure have performed well as customer buying habits adapted to a stay at home lifestyle, with our marketing strategy and content being pivoted to reflect this change and we have seen strong levels of engagement in response.
Our service proposition has held up relatively well. Our fantastic warehouse teams have adapted to completely new ways of working to ensure that they abide by all the social distancing procedures that we have in place, and we continue to engage with our carrier partners to ensure as seamless a customer proposition as possible.
Today, the group is pleased to announce the acquisition of the online businesses and all associated intellectual property of two brands, Oasis and Warehouse, for £5.25m in cash from Hilco Capital Limited. Oasis and Warehouse are two well-established brands in the UK targeting fashion forward shoppers and are a complementary addition to our portfolio of brands.
In line with previous acquisitions, the group will, in the coming months, integrate Oasis and Warehouse onto its platform, allowing both brands to benefit from the group's insight, infrastructure, supply chain and operating model. In their most recent financial year ending February 2020, unaudited management information shows that Oasis and Warehouse generated direct online revenues of £46.8m in aggregate.
On 28 May, we successfully completed the purchase of the remaining 34pc minority interest in prettylittlething.com Limited ("PLT"). The group continues to expect this acquisition to be significantly earnings enhancing, with PLT delivering a strong trading performance in the period, and the acquisition continues to represent an important further step towards achieving our vision to lead the fashion e-commerce market globally.
In addition, on 15 May, the group raised gross proceeds of £197.7m from shareholders through a placing in order to take advantage of numerous M&A opportunities that are likely to emerge in the global fashion industry over the coming months. The group continues to appraise opportunities and will update shareholders in due course. We finished the quarter with in excess of £350m of net cash on our balance sheet."
4. Croda International/ CRDA Buy @6000p MV: £7.6bn Employees: 4,580 Next figures: 25 February 2020 Times recommended: 6 Price when first recommended: 4599p
"With our new Purpose, Smart Science to Improve LivesTM, we will continue to increase the positive impact our products deliver for our customers and their consumers. We will also reduce the negative impact our activities have on our fragile world. The combination of a healthy innovation pipeline, recent investments, cost saving benefits and a robust business model is expected to underpin performance." Annual report 2019
"Following a challenging second quarter, trading has stabilised but visibility is limited and the timing of recovery remains unclear. Life Sciences will benefit from the phasing of crop care sales and continued opportunities in health care. We anticipate consumer markets significantly impacted by lockdowns to recover more quickly than industrial end markets. We expect group margin and cash generation to remain robust. Whilst customer demand has inevitably been impacted by the crisis, the strength and breadth of our portfolio, global footprint and flexible manufacturing have all helped to reduce its impact. This has enabled us to deliver a resilient performance with only a modest reduction in sales, a resilient margin and healthy cash generation. With a strong balance sheet, low leverage and robust liquidity, we have continued to pay our regular dividends, invest in future organic growth and secure a technology-rich acquisition in our fast-growing Life Sciences business. "Despite current trading conditions remaining volatile, our strategy is unchanged and, by focusing on the future during these challenging times, we can accelerate delivery to enhance future growth and profitability."" 23 July 2020
5. Frontier Developments/ FDEV Buy @ 2070p MV: @800m Employees: 500+ Next figures: 4 September 2020 Times recommended: 9 Price when first recommended: 615p
"Frontier has now achieved four out of four successful game launches, with Elite Dangerous (December 2014), Planet Coaster (November 2016), Jurassic World Evolution (June 2018) and now Planet Zoo (November 2019) since IPO in 2013. All four titles continue to perform well, supported by Frontier's strategy of evolving gameplay, free and paid content, price promotions and active community management.
Elite Dangerous, which launched in December 2014, continues to expand and develop. Frontier is developing a major new paid-for release for the iconic space simulation which will dramatically expand gameplay and mark the beginning of a new era for Elite Dangerous. Targeted for launch at the end of 2020, this major new release on multiple platforms will fall into financial year 2021 (the 12 months ending 31 May 2021).
Having grown headcount to over 500, Frontier has successfully scaled to its target of one major release per year – in fact two major new releases from internal development teams are currently planned for financial year 2022 (the 12 months ending 31 May 2022). One of those releases will benefit from a major global IP licence, as announced in March 2019, and will be released on multiple platforms.
In June 2019 Frontier revealed its Frontier Publishing initiative, which is expanding the company's game portfolio through external development partnerships that use Frontier's proven publishing expertise to supplement its own internal development roadmap. Three partnerships have been signed to date, including the agreement announced with Haemimont Games in June 2019. The company is engaged in discussions with a number of carefully-selected potential development partners with games at various stages of development. The Board continues to expect that the Frontier Publishing business will become a material contributor to the group in years to come, as more partnerships are agreed.
"Planet Zoo's successful launch and subsequent performance is testament to the superb efforts of our growing team. We now have four successful games in the market each with a clear roadmap of additional content in line with our proven strategy. We have started calendar 2020 in a great position. We're bringing Planet Coaster to console players and significantly expanding the Elite galaxy this year, and developing two major games for release in the same financial year (FY22) for the first time as a self-publisher. I am also very pleased with the progress with Frontier Publishing, both in growing our internal team, and with the exciting external relationships we are building, helping others make their great games. We have now signed three excellent developers already, and are close to signing more. Working together, we expect to start earning revenue in the next financial year."
Following the trading update on 20 May 2020 which confirmed a strong finish to the financial year, Frontier expects to report revenue of approximately £76m for FY20 when full financial results are announced in September 2020. Operating profit, as reported under IFRS, is anticipated to be at least £16m, subject to audit, which would equate to an operating profit margin of approximately 21pc. We start FY21 (the financial year ending 31 May 2021) confidently, based on our attractive portfolio of existing titles, our exciting development and publishing roadmaps, and our skilled, passionate and growing team of people who are doing a terrific job during these challenging times, continuing to work from home. On 3 June 2020 we unveiled Elite Dangerous: Odyssey, which is our major new paid‐for update for Elite Dangerous, coming in Q1 calendar 2021 (in FY21). Elite Dangerous: Odyssey marks the birth of a highly anticipated new era for the long running definitive space simulation, allowing players to touch down on countless new planets powered by stunning new tech, and explore with unrestricted freedom from a first person, feet‐on‐the‐ground perspective, something we know many players are keen to see. FY21 will also see the release of genre leading Planet Coaster on the PlayStation and Xbox consoles, and the first two game releases from Frontier's third party publishing initiative. A further three third party games have already been signed for FY22 and there is scope for more. Five or six third party game releases per year are expected from FY23 onwards. Full financial results for FY20 are expected to be announced on Wednesday 9 September 2020.
We are well positioned going forward with great visibility of a fantastic range of projects over the next few years, both internal and external. We've started FY21 strongly with our current portfolio of games continuing to do very well. In this financial year we also have Planet Coaster coming to consoles and we plan to announce and release two great third party games. In addition, we have Elite Dangerous: Odyssey putting boots on the ground in Q1 calendar 2021. Our future is more exciting than ever and we look forward to working with all our great partners over the coming years." 8 June 2020.
6. Games Workshop/ GAW Buy @ 9200p MV: £3.0bn Employees: 2,188 Next figures: 14 January 2020 Times recommended: 14 Price when first recommended: 1346p
""An amazing set of results – the best year in Games Workshop's history, so far. You can once again see from these results that our business and the Warhammer hobby are in good shape. We look forward to the year ahead and will face any challenges head on and learn from our mistakes. We thank our staff and customers and other stakeholders for their continued support during these uncertain times.
I am not going to go into too much detail on the impact of COVID-19 on the business. In summary, after an incredible team performance, we only lost c. six weeks of sales and profit. Our retail channel was hardest hit and has taken longer to recover; fully adhering to government guidelines regarding the opening of non-essential stores. We initially claimed furlough relief and other governmental support, which we are in the process of repaying in full, where possible. We strengthened our cash management procedures and asked our suppliers for their support. We put in place an overdraft facility with a big bank, which we have not drawn on. We had a healthy balance sheet at the end of February and we have a healthy balance sheet at the end of May.
Wow, what a year! Despite the challenging backdrop, this was another record performance from the global Games Workshop team. We once again proved we could face any challenge head on. I am pleased to report a fourth year of record constant currency sales, profit and cash generation. This year proved how resilient we are and how robust the Warhammer hobby is. I thank our customers and our partners for their continued support during the year; more so in the final period, helping us deliver a record May after more than a month of global shut down. Since November 2015, our financial performance has gone from strength to strength. [In 2015, Kevin Rountree became CEO and what a CEO he has proved to be – delivering a complete transformation of the business].
We continue to focus on expanding the Warhammer hobby with a focus on North America and China. In the short term, as we recover from the events of the past few months, we have paused our store opening programme. However, we continue to look around the globe for stockists and partners that can help us share our love for miniatures and our fantastic Warhammer characters and settings. Meanwhile our online sales continue to go from strength to strength: in a changing shopping landscape we will stay on the front foot.
We are investing c. £5m in new warehousing fixtures and fittings and technology. This project started in May 2019 and is due for completion in 2020. The project remains on track, subject to events outside of our control. Whilst principally about increasing our capacity, we will also benefit from better range management. We will be able to hold a wider variety of range items, including more translated product and hold more stock of secondary items such as paint, specialist games and Black Library novels. These extra picking locations will also lead to a better service and product availability in North America. UK We are investing in a purpose built rented facility less than 11 miles from our HQ in Nottingham and will be investing c. £5m in new warehouse fixtures and fittings and technology. This project started in the autumn of 2019 and is due to become operational across a number of phases from July 2020, with the project being completed in May 2021. The current warehouse at our HQ will become our component warehouse, saving on third party warehouse costs. Australia We are in a rented facility on the outskirts of Sydney. The Warhammer hobby is growing in Australia too and so we are currently reviewing our capacity limits and the need to upgrade our IT solutions. Logistics costs continue to be an area of focus. Total warehousing costs have increased by £2.1m to £11.6m; as a percentage of sales they have increased from 3.7pc to 4.3pc. We would expect this percentage to rise to c. 5pc and then remain at similar sales levels following the investments described above.
We have signed the co-development agreement with Big Light Productions and are in the final stages of developing the project for the TV market: a story based on one of our most popular Black Library novel series, Eisenhorn. We are in discussions with other companies regarding other media projects, both live action and animation, all over the world. To help, we are strengthening the team by recruiting a few professionals from the media industry to assist with progress. It is truly an exciting time. I can't wait to see the outcome of this work.
Licensing Our goal is AAA video games. We have signed multiple licences and we continue to negotiate many more, we will update you once they are announced. At the time of writing, we have 73 licences and are signing new ones every 2-3 months. We have collaborated with some of the biggest multiplayer games in the world by putting Warhammer IP in games like Counter Strike Global Offensive (400,000 sticker packs sold in the first week) and World of Tanks/Warships.
Global reach – we now have licensing staff in China and are actively pursuing a number of projects there. In the year, we launched our first Chinese developed mobile game. We also formed a relationship with Bandai for collectibles, launching our first ever action figure that sold out in three days, and our first collectible product to be sold through gashapon machines in Japan, which also sold well.
Product reach – we diversified the use of Warhammer into many new categories and styles this year, including a deal with Marvel to publish comics across all of our IPs, the Bandai relationship for chibi style models, and our first ever Funko Pops release. We also launched our dedicated Warhammer print on demand merchandise site in the year. In general, we have formed partnerships that have and will take Warhammer products into many new locations, particularly in North America and Japan.
In addition to these third party projects, our internal team (in partnership with a range of animation studios) has also finished development and begun production on three Warhammer 40,000 animated series, 'Angels of Death', 'Hammer and Bolter' and 'Interrogator'. For all of these we're still exploring distribution options, and it might well be that they launch on warhammer-community.com. Our internal team also captained our efforts to bring about something entirely new for Games Workshop – a cinematic trailer for Warhammer 40,000. Collaborating with world-class animation talent, we have fashioned a short film showcasing the new Warhammer 40,000. The most popular video we've ever released, this effort bodes well for the release of the other shows and of course the launch of Warhammer 40,000 itself. These projects are just the beginning of what will be an exciting future for fans of Warhammer everywhere and those looking to discover our worlds for the first time." 28 July 2020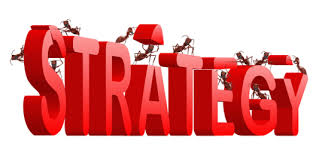 Above are recommendations for six stocks already in the QV for Shares portfolio. As you can see I am a great believer in adding to existing holdings when the timing feels right, sometimes even at lower levels than when earlier recommended. I am feeling more bullish about UK stocks than for some time and will be looking for new names to recommend. There are more UK shares in the portfolio that I like than the six above, which I have covered in alphabetical order – hence the (to be continued) above.