Two exciting China-focused ETFs join the Quentinvest for ETFs portfolio
January 19, 2021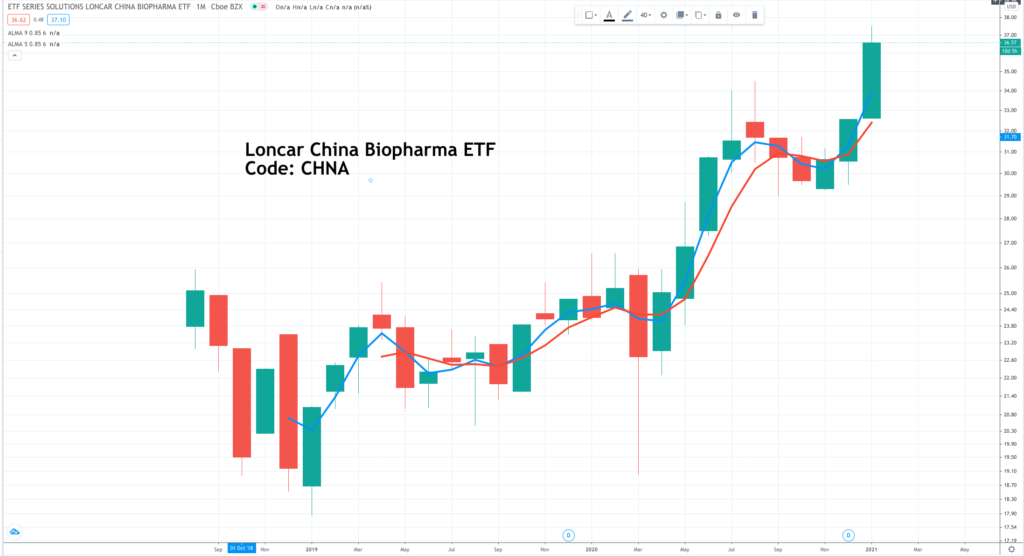 Loncar China Biopharma ETF CHNA Buy @ $36.50 New entry
This is an incredibly exciting ETF but do remember that high excitement comes with high risk. This is definitely one for red-blooded investors. I have been looking at the principal holdings (see list below) and they are all shares racing higher in explosive uptrends.
This reflects what is happening at the underlying businesses, which are all in strong growth phases with what appear to be huge opportunities ahead. Not only is health care generally going through the same high technology revolution affecting so many other sectors but China has a huge emerging market of increasingly affluent customers looking for better health care but also its pharmaceutical industry is being born almost from a standing start.
The Chinese authorities are actively assisting in making both these things happening. They want the vast Chinese population to benefit from all the drugs and technologies being developed in the west but they also want to see home-grown Chinese companies emerging to compete in this space and service that population.
Last but not least western companies also want to gain access to this valuable market but in order to do that they need to do deals and form partnerships with Chinese businesses, who act as the gateway into China for their products.
Chinese companies are also emerging to provide services to these and other biopharma companies. The drug companies want to focus on what they do best which is researching and developing new drugs. They are therefore very happy to outsource non-core activities to other providers.
It all adds up to a very exciting environment for biopharmas and healthcare related businesses in China and this ETF is doing an excellent job at capturing that excitement.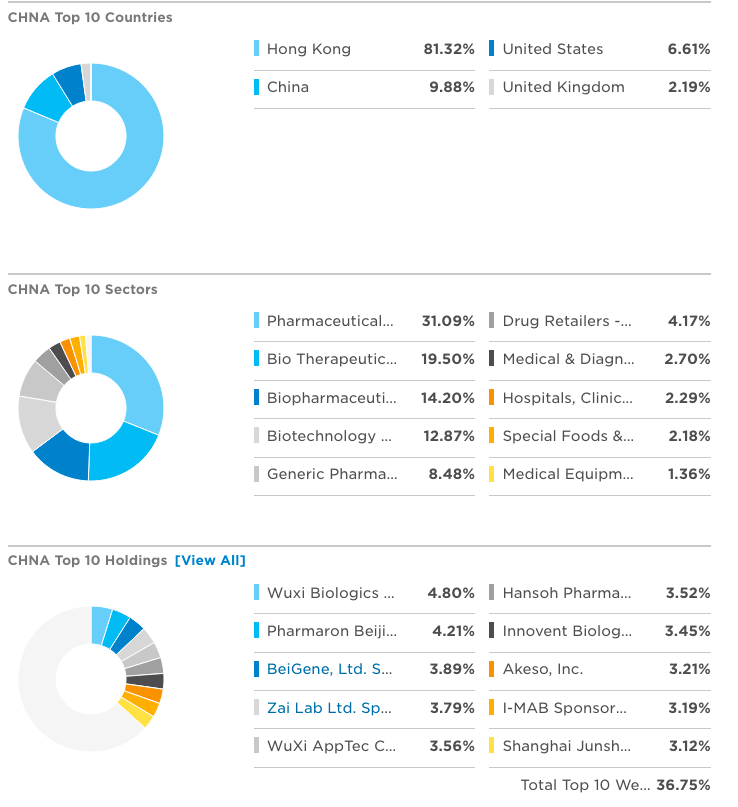 ---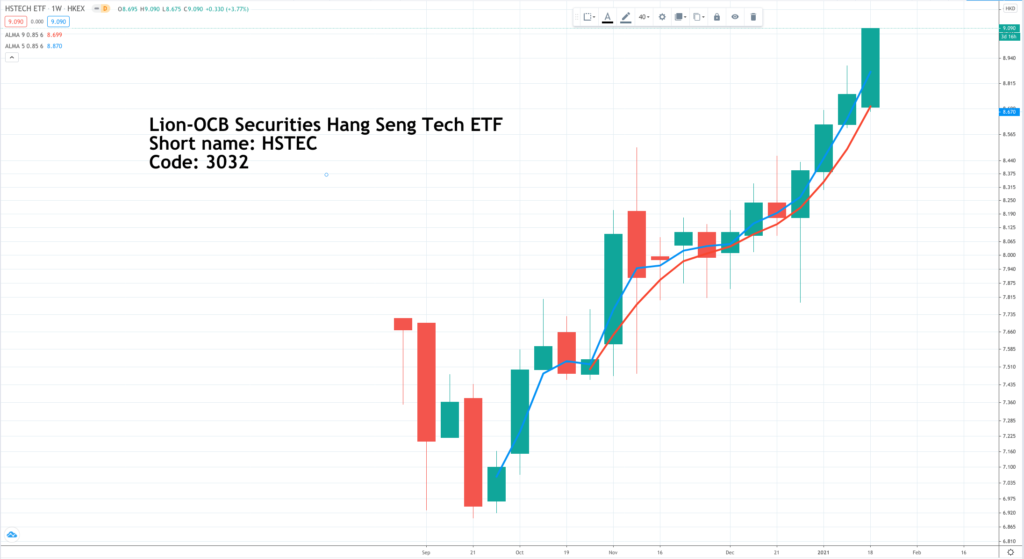 Hang Seng Tech ETF (HSTECH) 3032 Buy @ HK$9.35 New entry
Hong Kong is making a concerted attempt to retain its position as an important financial centre. The traditional indices are dominated by property and banking shares that are not the most exciting in a fast-changing world. They have accordingly created a new technology focused index, the Hang Seng Technology index, which tracks the 30 largest technology shares quoted in Hong Kong, names like Alibaba, Tencent and Meituan (formerly Meituan Dienping).
No surprise this index has immediately attracted the attention of the ETF industry and HSTECH (code: 3032) is an index tracking the index. Its chart is shown above. It looks identical to the chart of the index.
Nobody who follows Quentinvest will need telling that China has an enormous, connected and fast-growing domestic market with massive spending power. It also has companies, which increasingly look like versions of their US counterparts but with a Chinese flavour.
Many of these companies are growing very rapidly indeed, which means that ETFs based on shares in these businesses are themselves likely to be exciting performers.

The ETF tracking the Hang Seng Tech index is so new, like the index which it is tracking that I had to ask IG to add it to the platform, which they have now done. I see both these ETFs as excellent additions to a high performance ETF portfolio and indeed worthy additions to any portfolio.