I know very little about make-up although back in the day I can remember that when we were going out my wife and her sisters spent an incredible amount of time putting it on and it certainly did glam them up. The eye make-up particularly was something to see and it was evident that the process of getting ready for these ladies was as much fun as the actual event to which they were going.
Some of the stuff that ladies use seems utterly weird to me like putty primer. This is apparently a popular product. If you buy if from a prestige manufacturer you might expect to pay $52 for a single small pot. You can buy something similar from the elves in our story for $8. Not surprisingly the elves sell 10 times as many pots as their prestige rivals.
Another exciting aspect of the elves' performance, not unconnected with their aggressive pricing, is their accelerating sales growth.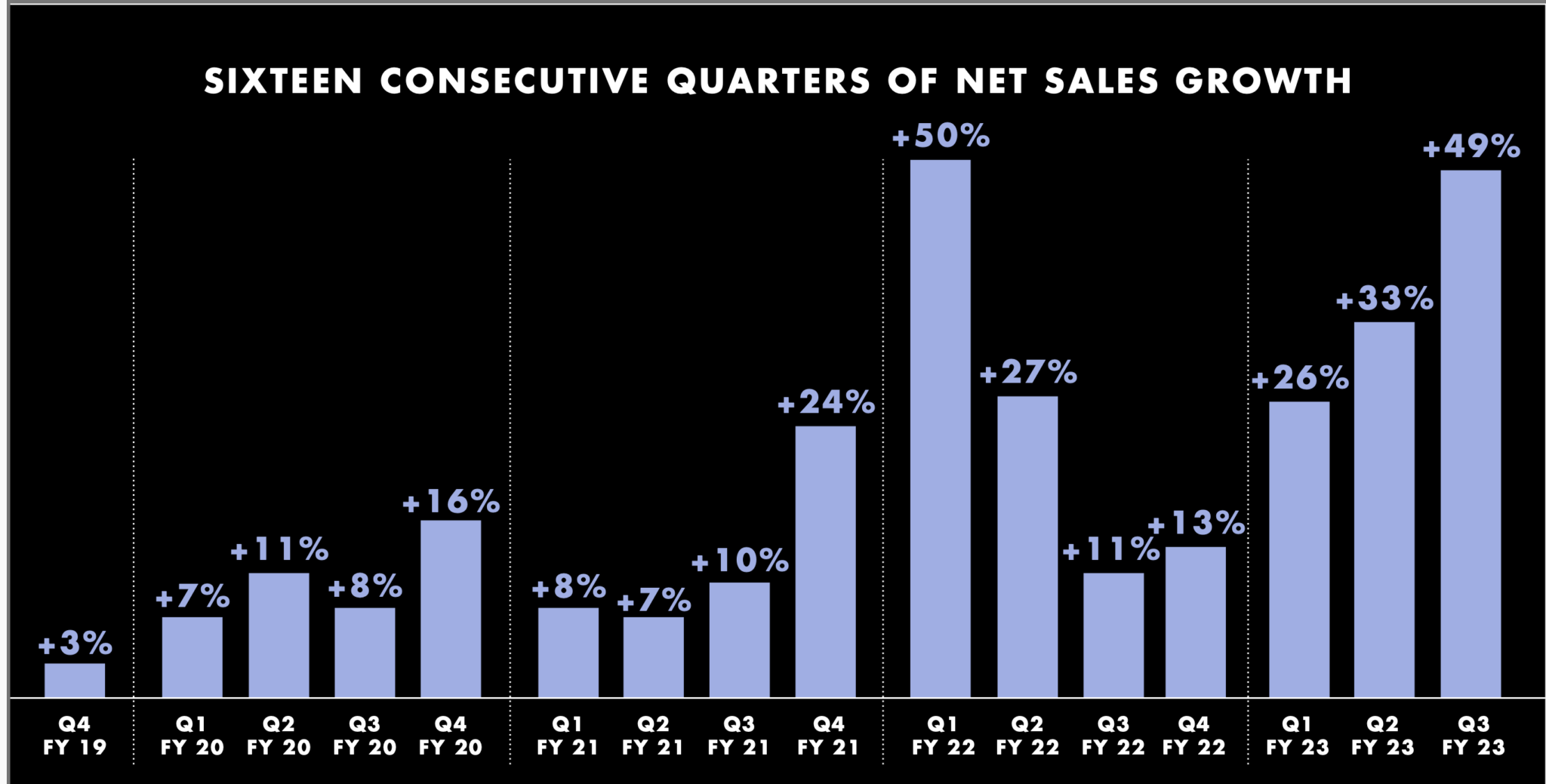 Performance in the latest quarter was blistering.
To get unique access to stock market news and analysis from Quentin Lumsden, one of London's leading stock market experts, and to continue reading this article…
With Quentinvest, from as little as 68p per day you'll learn about successful high performance growth-share investing – and how to apply it to make significant profit for yourself.
Find out more View portfolio performance figures
Already a subscriber?