Shares and one cryptocurrency to buy now from the Quentinvest portfolio
November 5, 2020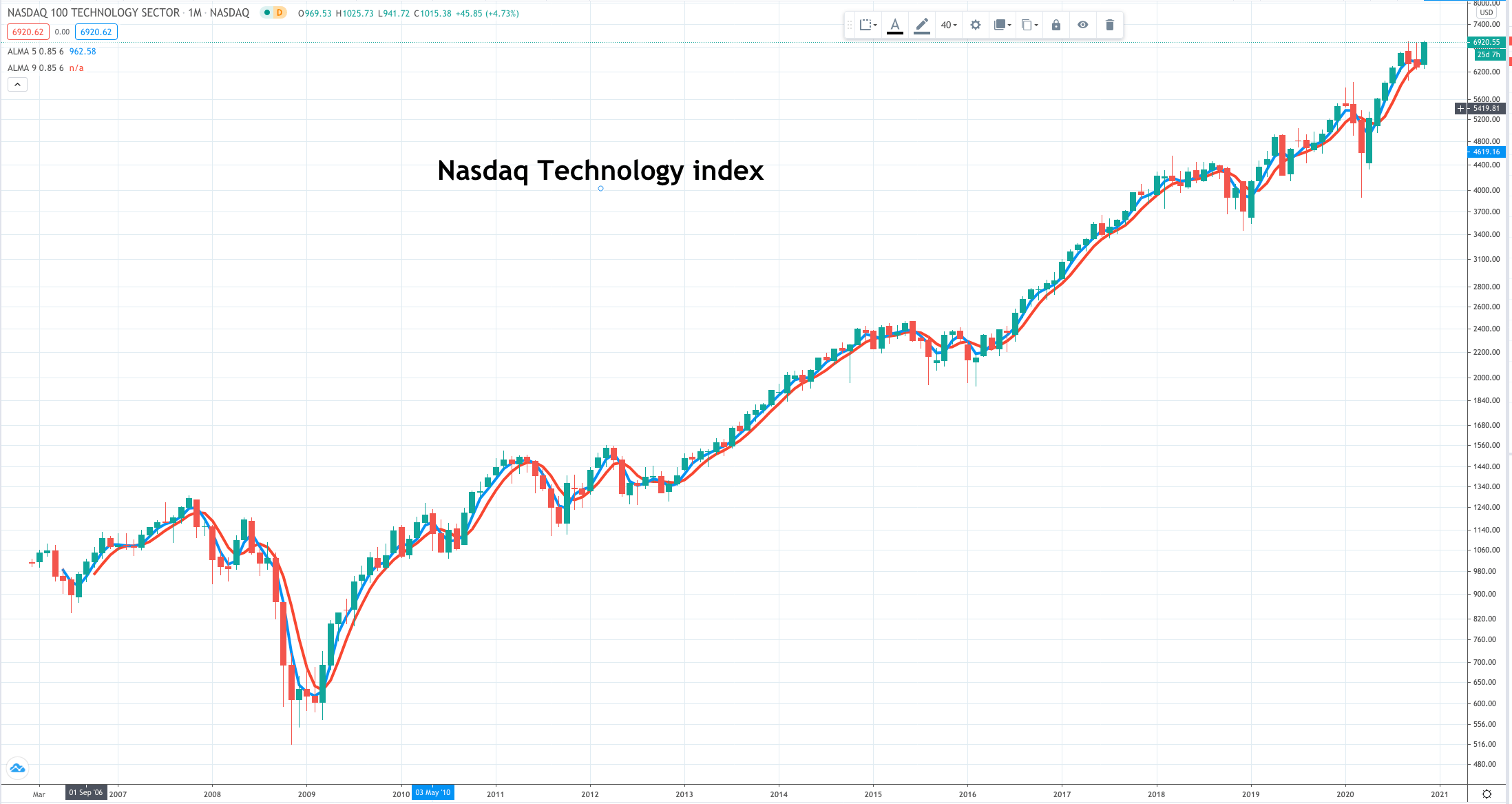 Investors seem to regard the signs of stalemate between Trump and Biden and the non-appearance of a Democratic landslide as good news. Biden will probably become president but without a strong mandate  and maybe in the face of a Republican senate so his hands may be tied, leaving corporate America to carry on doing what it does best with minimal interference from the politicians. What it should get is a big stimulus package and one day a world without the constant threat of Covid-19. The biggest trend, as illustrated by this index, is the relentless onward march of the technology revolution.  This is driving strong growth in sales especially but also profits for businesses still making them. The list below is of shares which have been discussed in past issues of Quentinvest. They are all 3G+magic+something new (often lots of things new) + a strong tailwind. They are just the kind of shares that should be in a Quentinvest portfolio. They are in this list because they look timely now and weren't in the 27 October round up of recommendations. I am a great believer in buying into strength and this list, like previous ones, exemplifies that strategy. There is one non-share in the list, Bitcoin, which is breaking up out of an exciting chart pattern and which, as always, has great blue sky speculative potential. Nobody knows what it is worth so it could be worth anything.
Ashtead/ AHT  Buy @ 3044p
Avalara/ AVLR  Buy @ $162
Bill.com/ BILL Buy @ $110
Bitcoin/ XBT  Buy @ $15,100
Blackline/ BL  Buy @ $112
Cadence Design Systems/ CDNS  Buy @ $122
CoStar Group/ CSGP   Buy @ $904
Epam Systems/ EPAM  Buy @ $350
Experian/ EXPN  Buy @ 3123p
Facebook/ FB  Buy @ $295
Ferrari/ RACE  Buy @ $205
Five9/ FIVN  Buy @ $163
Fiverr/ FVRR  Buy @ $168
Globant/ GLOB  Buy @ $203
Halma/ HLMA  Buy @ 2521p
Hubspot/ HUBS  Buy @ $335
L'Oreal/ OR  Buy @ €298
Meituan Dienping/ 3690   Buy @ HK$329.8
MongoDB/ MDB  Buy @ $251
Nio/ NIO  Buy @ $39.38
Nvidia/ NVDA  Buy @ $563
Pinduoduo/ PDD Buy @ $111
S4 Capital/ SFOR  Buy @ 425p
Sea Limited/ SE  Buy @ $184
ServiceNow/ NOW  Buy @ $530
Spirax-Sarco/ SPX  Buy @ 11905p
Synopsys/ SNPs  Buy @ $238
The Trade Desk/ TTD  Buy @ $655
UnitedHealth Group/ UNH  Buy @ $350
Xero/ XRO  Buy @ A$118.70
Zebra Technologies/ ZBRA  Buy @ $339
Zendesk/ ZEN  Buy @ $123
Zscaler/ ZS  Buy @ $150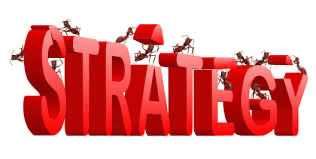 You should not imagine that because the shares are just in a list with buy prices that they are in any sense weak recommendations. They are all shares in companies with classic growth stock characteristics. If I picked one at random and did an in-depth story based on days of research you would find the story was exciting and the business clearly of great quality. These are literally a cross-section of the most exciting. fastest-growing, best led businesses on the planet. If you have the funds available and were to buy all of them I would regard that as a brilliant move which was likely to generate substantial future gains.