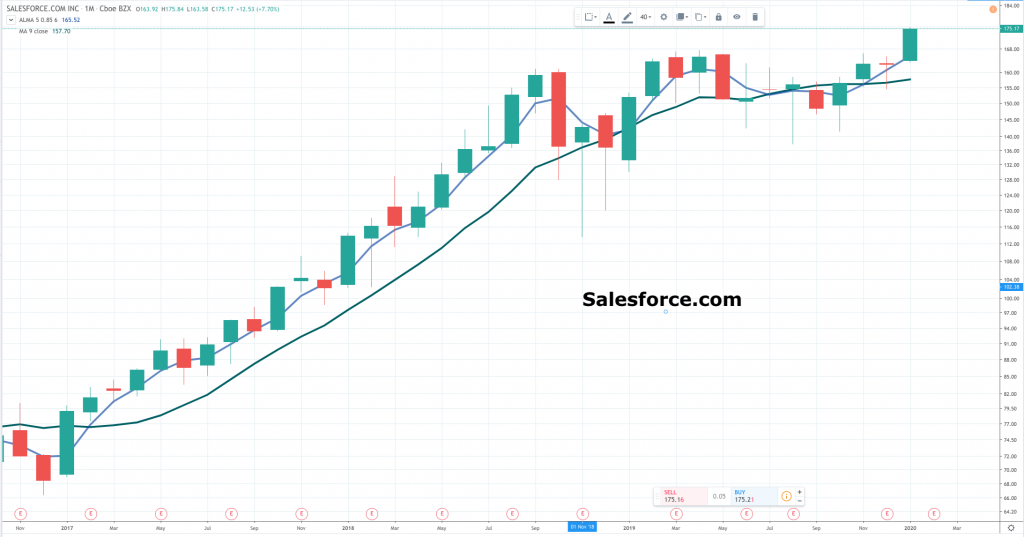 Salesforce.com. CRM . Latest $175 . MV: $155bn . Employees: 35,000Here is a recent quote about Salesforce.com to reinforce my view that these shares are timely to buy right now.

"This company is well-known, almost a household name, and definitely a staple for online marketers. Salesforce was an early leader in the cloud computing sector, and quickly became a leading name in Customer Relationship Management (also CRM, like the ticker). The company's products include cloud-based subscription software for tracking sales and commerce, databases, marketing efforts, customer service, and business analytics.

Salesforce is the largest of the companies in this list, with a market cap of $153bn – up almost 11pc in the past month. Company management has set a goal increasing total revenues from FY2019's $13bn to $34bn by 2024. The most recent quarterly report, for calendar Q3 2019, showed that CRM is on track toward this goal – the $4.5bn top-line revenue beat the forecast, as did the 75-cent EPS figure.

The upgrade on Salesforce came from RBC Capital analyst Alex Zukin. Zukin holds 5 stars from TipRanks, and is ranked #29 overall in the analyst database.

On Salesforce, Zukin had already rated the stock a Buy, but now he's made the stock one of his Top Picks. Supporting his increased optimism, Zukin writes, "We think that Salesforce continues to grow cRPO >20% [ed: not sure exactly what RPO stands for but it is presumably a revenue-related measure] and that there are many avenues to sustain growth, including service and marketing, the platform, and international and future initiatives… we think Salesforce can continue to drive premium growth for its size and it remains an important strategic asset."

Along with the upgraded stance, Zukin also raised his price target on the stock to $215, suggesting an upside of 24pc for CRM.

All in all, Salesforce gets a Strong Buy rating from the analyst consensus, based on no fewer than 24 Buys against a single Hold. Shares currently sell for $172, and the average price target of $192 indicates an upside potential of 11pc."

I am not a great fan of share price targets. All I want to know is that for shares I am holding both charts and fundamentals are pointing higher and that certainly seems to be the case. The fundamentals remain very solid – more on that below and the chart looks spectacular with a breakout from a significant period of consolidation.

Just as an aside re the long-term potential of Salesforce.com, I can remember when ebullient CEO, Marc Benioff, was banging on about Salesforce.com's ambitions to reach $1bn in total sales. Now the target is $34bn by 2024! In my imagination I can already hear him setting the ultimate target – $100bn and who would say that Salesforce.com will never reach such a target.

Shares in Salesforce.com have always look scarily expensive and nothing has changed there with the PE ratio for expected earnings to 31 January 2020 (due to be reported 26 February) at 402, albeit set to fall rapidly.

The latest news from the company came with the Q3 results, reported on 3 December. This is what Benioff had to say in his usual understated way.

"I'm thrilled to share that our Q3 results were outstanding. Revenue rose to $4.5bn, up 34pc in constant currency.

We ended the quarter with more than $25.9bn in total remaining performance obligation, up 22pc versus last year. As we announced a couple of weeks ago, we've raised our full-year fiscal year revenue guidance to $17bn, at the high end of the range. That represents 28pc growth for the year. We also initiated fiscal year '21 revenue guidance of $20.9bn, at the high end of the range or approximately 23pc growth for the year.

What's more significant an extremely exciting to me is that we are also intending to double the company by fiscal year '24 with a revenue target of $34bn to $35bn, making us the fastest enterprise software company to reach that milestone. It's  incredible and it's really exciting. And as we continue to deliver record revenues year-in and year-out, we are committed to balancing this growth with incremental [improvements in] operating margin.

This growth is driven by the success of our incredible customers. Companies are coming to Salesforce for transformation because every digital transformation starts and ends with the customer. That's why for the sixth year in a row, Salesforce is the number one CRM (customer relationship management software) provider by market share according to the latest IDC worldwide semiannual software tracker. We're the leading trusted solution in sales, service marketing and model driven application platforms and with MuleSoft and Tableau (both recent acquisitions), we have the leading solutions in data integration and now analytics, two extremely valuable components of every digital transformation and two very valuable components at every one of our customers strategic information technology architecture. Every company needs an intelligent 360 degree view of their customer and that's the power of Customer 360, our vision for bringing companies and their customers together."

Customer 360 does sound amazing.

"You saw this at Dreamforce (an event organised by Salesforce,com every year to meet customers and showcase its products) through companies like State Farm and MG and Louis Vuitton. Now they can personalise every customer experience. They can predict customer behaviour and anticipate their needs, they can build modern mobile apps fast on any device. The magic in Customer 360 is now Customer 360 Truth which we unveiled at Dreamforce. It connects all the data from across sales, service, marketing, commerce, our entire Customer 360 to build an integrated, single source of truth. We're giving companies a complete view of every customer, making it possible to deliver a highly personalised, highly intelligent and highly connected experiences across every customer touchpoint and it's built right into the Salesforce platform.

This is what our customers have been asking for, and we're making it available to every one of them. No other company could do this. And by bringing all of this data together at Salesforce, we can apply our powerful analytics solutions, Tableau, Einstein, Datorama and others that allow anyone inside [any] company to see and understand their data to make smarter decisions. We know this data is not just in Salesforce. We know our customers have many platforms. That's why we're open and why we work with all of our strategic partners, IBM, Amazon, Google, Microsoft, Apple, HP, Dell and many others because it's critical for us to work with these strategic partners to deliver a working incredible solution for our customers."

International expansion remains a big opportunity for Salesforce.com. As the CFO noted with the Q3 results:

"As we discussed during our Analyst Day at Dreamforce, international expansion is one of our key growth levers and we continue to make investments across the world and see great results. In Q3, we grew 33pc in the Americas, 28pc in APAC [Asia Pacific] and 42pc in EMEA [Europe, Middle East and Africa], all in constant currency. And that of course is with our recent acquisition of Tableau benefiting year-over-year growth in the Americas and EMEA."

You can imagine that a company called Salesforce.com would be good at selling themselves and they are but the history makes it clear that Salesforce.com really is a sensational business at the epicentre of some of the most exciting trends in technology and commerce from the pioneering role the group played in cloud computing to its overwhelming focus on the importance of the customer to every business.

Benioff is going to go down in the history books as one of the great drivers of the 21st century technology revolution and fully deserves any accolades coming his way. The shares are classic 3G – great story, great growth, great chart and look to be heading higher in the short, medium and long term making them timely to buy right now.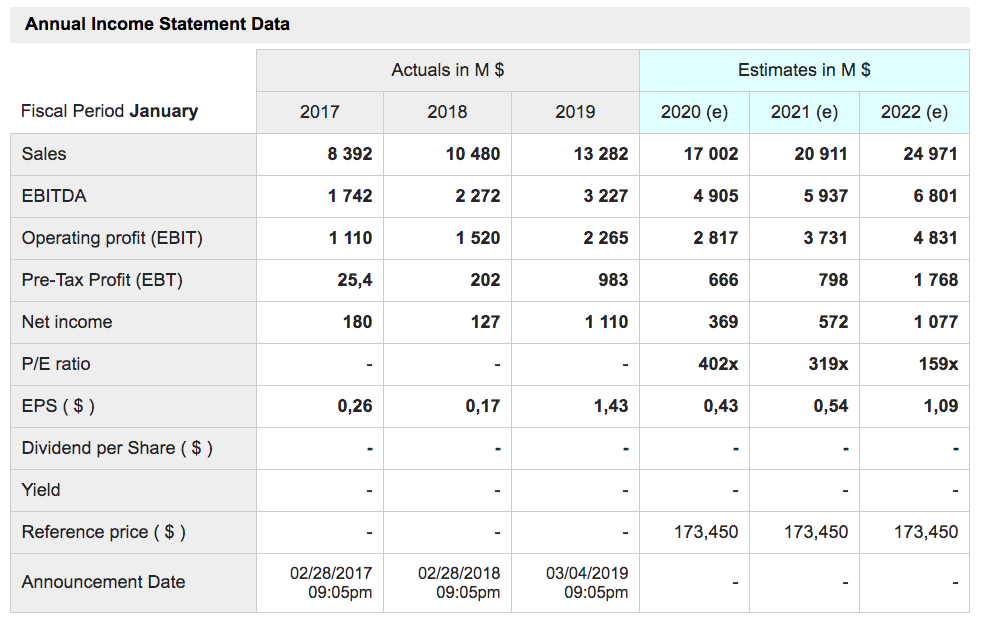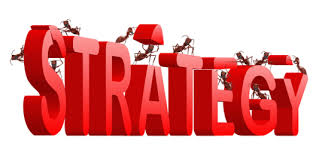 The US stock market is fizzing at the moment with key indices hitting new peaks almost on a daily basis. Some analysts are talking about the US indices rising 25-30pc in 2020. It's an exciting time to be buying US stocks. Volatility will no doubt continue with so many short term traders in the market but for investors with longer-term horizons prospects look outstanding. Salesforce.com is one of the great US business software stocks and looks as exciting as ever and timely to buy given the latest high-powered chart breakout. This my second alert for the shares, which were featured at $163 in March 2019 and first recommended looking across all my publications in June 2010 at $23.65.