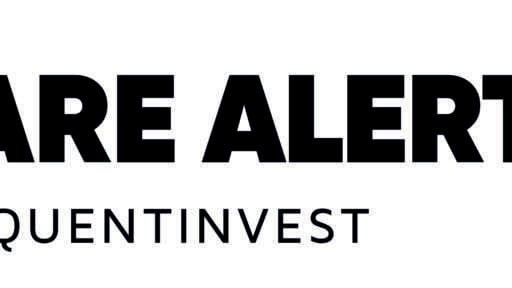 Growing global wealth fuels explosion in numbers of rich, creating tailwind for luxury goods companies like Watches of Switzerland Group
May 26, 2021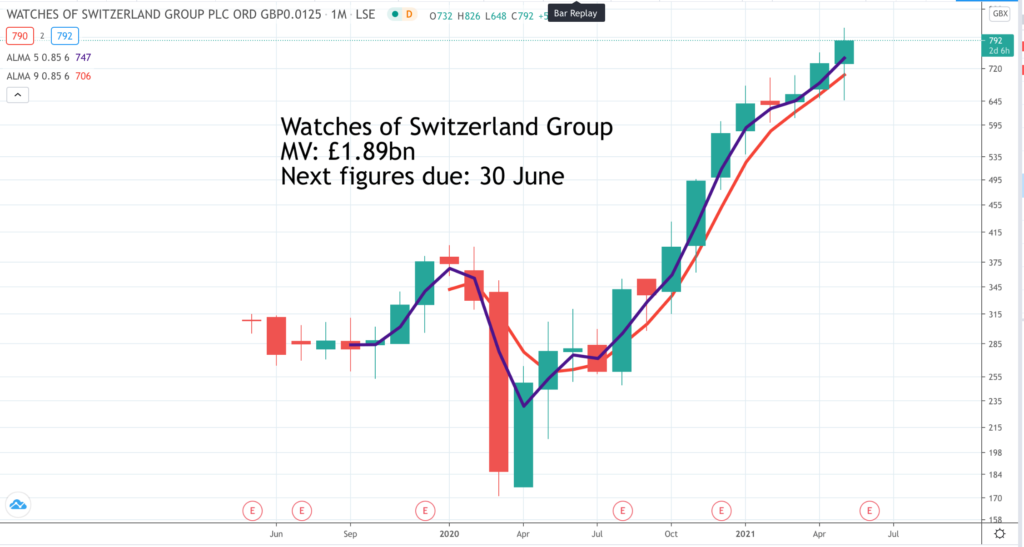 Watches of Switzerland Group. WOSG. Buy @ 800p. Times recommended: 1/2. (in course of recommendation in Great Charts) First recommended: 782p
There are three things that make Watches of Switzerland interesting as an investment. First, is the rapid growth in numbers of rich people around the world. Second, is the peculiar characteristics of the Swiss watch industry, which is dominated by a handful of powerful brands, who work very closely with retailers like WOSG. Third is what is happening at WOSG itself which is (a) being transformed by a vigorous new management team and (b) has an exciting opportunity to recreate its UK dominance in the fragmented and massively under penetrated US market.
Readers will have noticed many references to the luxury goods industry and recommendations of luxury goods shares across Quentinvest publications. A key reason for this is an explosion in the numbers of wealthy people worldwide. As Tiffany, now part of luxury goods group, LVMH, once explained if global wealth grows by X, then middle class wealth grows by 2X or 3X and the number of millionaires grows by 10X. These are invented numbers because I can't remember the details but the broad thrust is right.
According to one report there were 20m millionaires in the world at the end of 2019, rising around 10pc during the year and with a combined wealth of $74 trillion. 2020 started difficult but reports say that the wealth of billionaires has increased by 27pc during the pandemic and that may well be a lead indicator for what is going to happen to millionaires.
At this point the miracle of compound interest starts to become relevant. If millionaire wealth of $74 trillion in 2019 compounds by 10pc a year by 2030 we are thinking about a figure reaching $211 trillion, which buys a lot of Hermes handbags and Rolex watches, even with these aspirational products retailing at around £10,000 a time.
My hunch is that millionaire wealth creation could even be accelerating for three reasons. First, is the massive wealth creation in China and the Far East with middle class numbers and their spending power growing almost exponentially. China's economy grew by a blistering 18.3pc in the first quarter of 2021. Second, is the rise of technology and the high paid jobs that go with it. Netflix may only have around 10,000 employees but their average pay is around $110,000 a year so that is a ton of high spending, millionaires-in-the-making, just at one company.
The average pay for Facebook's London employees, including benefits, is around £78,000 a year (which also equates to $110,000 a year). Facebook has over 60,000 employees in total, which implies some serious spending power. How many people, when they get their Facebook/ Netflix/ tech giant job offer go out and buy a Rolex watch and a Porsche car. Quite a few I would imagine. If not straight away something like that will soon be on the agenda.
A third driver is inheritance. Millennials and Get Z complain about the difficulties of buying their first property but the flip side of that is serious inheritance windfalls as boomers like me drop off the perch. These numbers make it very understandable that luxury goods businesses are seeing plenty of demand.
This is all good news for Swiss watch makers, who are selling serious luxury items. The average price of a Rolex is approaching £10,000, for a Patek Philippe it is close to £40,000 and nearing £30,000 for Audemars Piguet. These are jewellery items obviously but they do have a function and they are not too girly for men to wear so they make excellent gifts and status symbols for alpha males as well as their wives, girlfriends and whatever alpha females are called. I have a Rolex myself although I certainly wouldn't claim to be an Alpha male. My Rolex has the date but not the day, is relatively humble stainless steel and my wife gave it to me over 30 years ago.
Where it does score for Rolex is that every few years it needs a service which costs £500-plus a time. Rolex numbers are a closely guarded secret except for the number of watches sold. Reading across from that suggests sales around €8bn a year, which is up there with Hermes, which is valued at over €100bn.
Most of the world's luxury watches are made by a handful of top Swiss brands, who control the market with I was going to say an iron but more accurately a gold plated grip. Rolex and others keep supply scarce so that prices rise almost every year, even in recession years. Some watches are hard to buy with long waiting lists like Hermes Birkin bags, which means used watches can rise in value. They are even useful if you are caught in a country during a military coup because you can swop them for the last seat on the last plane leaving.
Unlike other luxury brands like those in the LVMH, Kering and Hermes stables the luxury watch brands make and market their products but they leave the sales to specialist retailers, who are themselves tightly controlled. Watches of Switzerland, which also owns Mappin & Webb and Goldsmiths, is almost like the retail arm of Rolex, Patek Philippe, Omega, Tag Heuer and the other uber-brands. This puts it in an incredibly strong position. It works really closely with the watchmakers and something like 50pc of the Rolexes sold in the UK are sold by Watches of Switzerland Group.
You can't just set up shop and starting selling Swiss luxury watches. You have too jump through multiple hoops including presenting the products in an environment and location as fancy as the watches you want to sell.
There have been some gyrations in the luxury goods watch market. It took a hit several years ago when the Chinese clamped down on corruption and the giving of expensive presents to officials, which led to the grey market in the US being flooded with watches (real ones, not fakes) and had negative effects everywhere. Covid-19 has been another hit because of the impact on travel and tourism. WOSG makes a big chunks of sales from six shops in Heathrow terminals and another big chunk from its 'golden triangle' shops in central London. These have all been negatively affected by lockdowns but are straining at the leash for a dramatic bounce back.
Online sales have been strong. The latest trading update for the year to 2 May 2021 showed e-commerce sales up 120.5pc, even though neither Rolex nor Patek Philippe allow their watches to be sold online. They also showed the beginnings of an amazing bounce back in overall group trading. Total sales in Q4 were up 81.8pc to £218.2m with US revenue up 151.4pc to £92m. No wonder CEO, Brian Duffy says – "We finished the year strongly and enter the new financial year with real momentum, continuing to prove the value of our highly differentiated model….. In the UK, we delivered a very robust performance, overcoming a total of 26 weeks of store closures and hugely reduced travel and tourism business. In the US, we generated an outstanding result with very strong momentum…… Looking ahead, we are confident in our plans to continue investing for growth and to sustain the momentum we have built into FY22 and beyond. We look forward to providing an update at our full-year results on our strategy to further enhance our leading position in the UK and become a leader in the US luxury watch market."
This brings me to the third point about WOSG, which is the transformation in the group's performance since Brian Duffy arrived as CEO in 2014. He set about to transform the business and has made a serious difference including building an all-star management team. The group is now overwhelmingly focused on luxury brand Swiss watches though it also has a flourishing jewellery business targeting particularly the bridal market. The acquisition of Mayors in the US and a business with outlets in Wynns Casinos in Las Vegas has opened a new front in the US, where WOSG hopes to become a leader in a fragmented and under-penetrated market. Most recently, it has been opening shops in New York where it hopes to replicate its 'golden triangle' London strategy.
The Swiss brands must be thrilled with what WOSG is doing for them and will surely give the group all the support it needs to succeed in the US. This looks like an important 'something' new and a huge opportunity for the business.
Two of the directors have just sold $19m of shares, which may slow progress momentarily but they have done that before without any negative long-term consequences. WOSG looks like a wonderful business with the shares available at a very reasonable price. I am sure Warren Buffett would love them.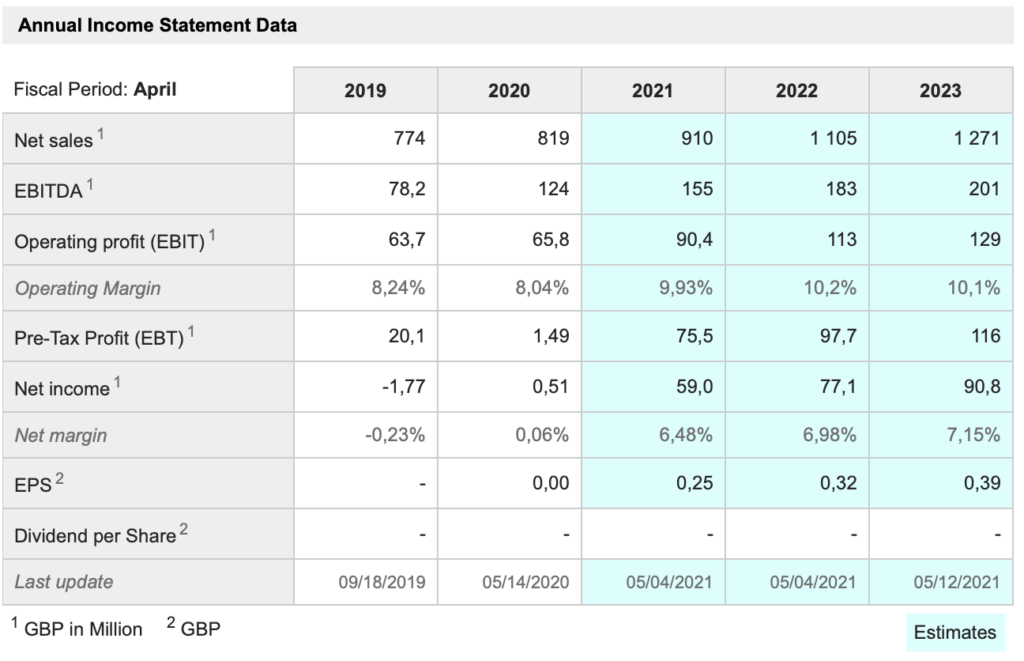 ---

Watches of Switzerland has only been quoted since May 2019, which means the shares ran slap-bang into Covid-19 and the associated lockdowns. They began life around 300p but in late March 2020 were available for a bargain basement 200p if only we had known was was coming. They soon began to recover and have doubled since November. I don't think many people realise what an exciting investment they are so the crowd of fans could grow rapidly driving the shares steadily higher.
---