Grounds for caution as bond yields climb and Nasdaq moving averages turn down
March 5, 2021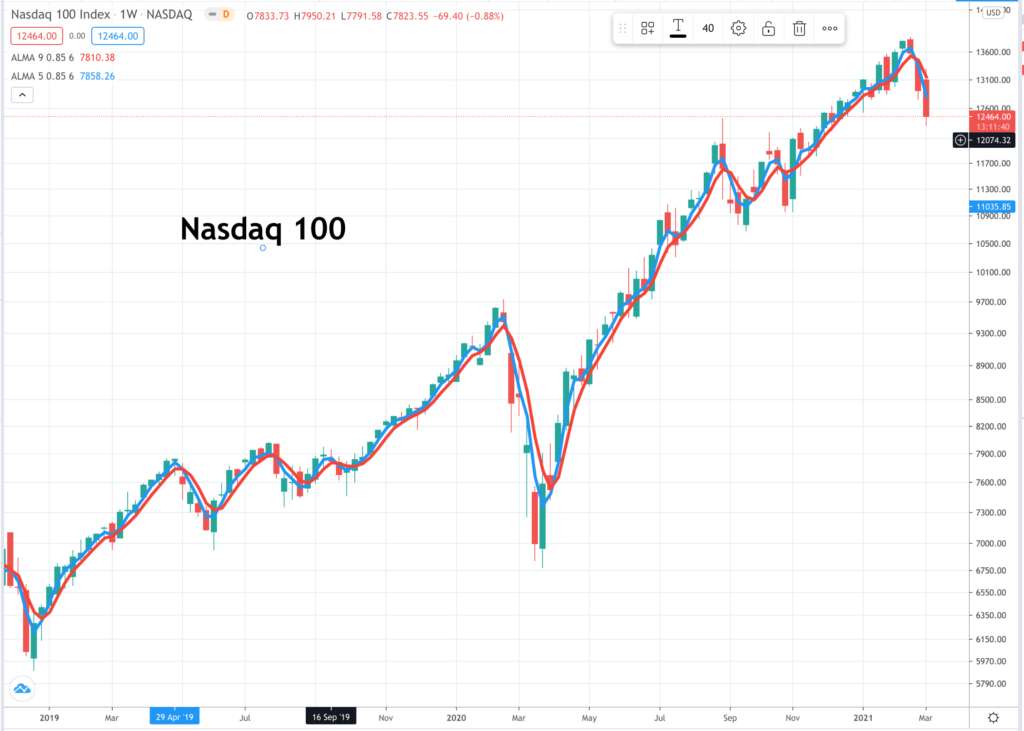 The chart above plots the weekly moving averages for the Nasdaq 100. They are clearly falling and investors should be wary of markets until they start climbing again. Investors have been alarmed by a near trebling of 10 year bond yields since they hit bottom at 0.51pc in August 2020.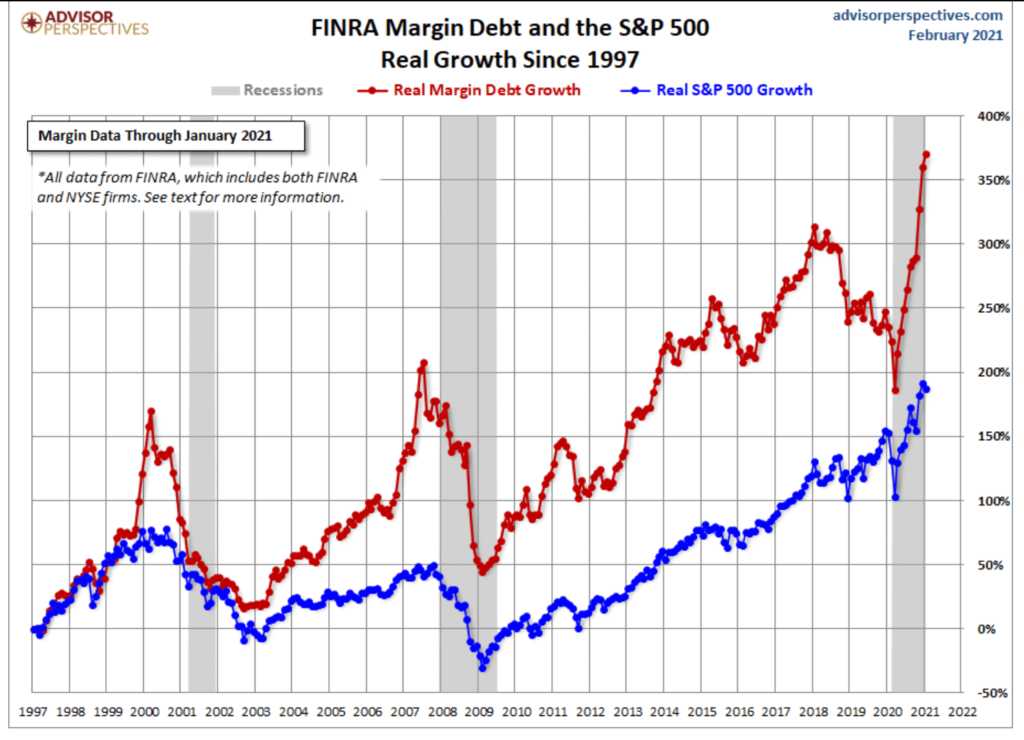 Margin debt has rocketed in the last year, which could be a warning sign since investors holding stocks on margin are potential forced sellers in a falling market.
I feel cautious and do not think now is a good moment to be holding stocks on leverage. One observer said recently this sell-off is real.
"The investment community has to go through the five stages of grief, which are denial, anger, bargaining, depression and then acceptance. Right now, even after a 6pc decline, we've still got a ton of denial. People don't want to believe the sell-off is real. The market's been so good for so long, and many newer investors have never seen this kind of pummeling, so the downdraft does seem pretty surreal."

It is incredibly hard to forecast stock market trends but there are some conditions in place that could create a scary period in stock markets. Rising bond yields, huge stimulus hitting a US economy already set for a post-Covid recovery, high values on stocks by historical standards, investors using large amounts of margin debt, interest rates so low the next significant move is likely to be up and investors sitting on large profits after a prolonged bull run.
You could have said nearly all these things for a year now, while shares have been making great progress but something seems to have cracked and nervous markets can fall very quickly.
The good news is that these periods of weakness/ consolidation in markets set the scene for the next advance and the big picture is as bullish as ever – an unfolding technology revolution, a burgeoning Chinese middle class flexing its spending muscles and an incredible choice of exciting companies changing the world. Even sharp sell-offs look like blips eventually but they can be painful at the time.