Chinese superstock, Pinduoduo, uses streaming and C2M to make shopping fun – Costco meets Disneyland, as 40-year old billionaire founder, Colin Zheng Huang, puts it
May 25, 2020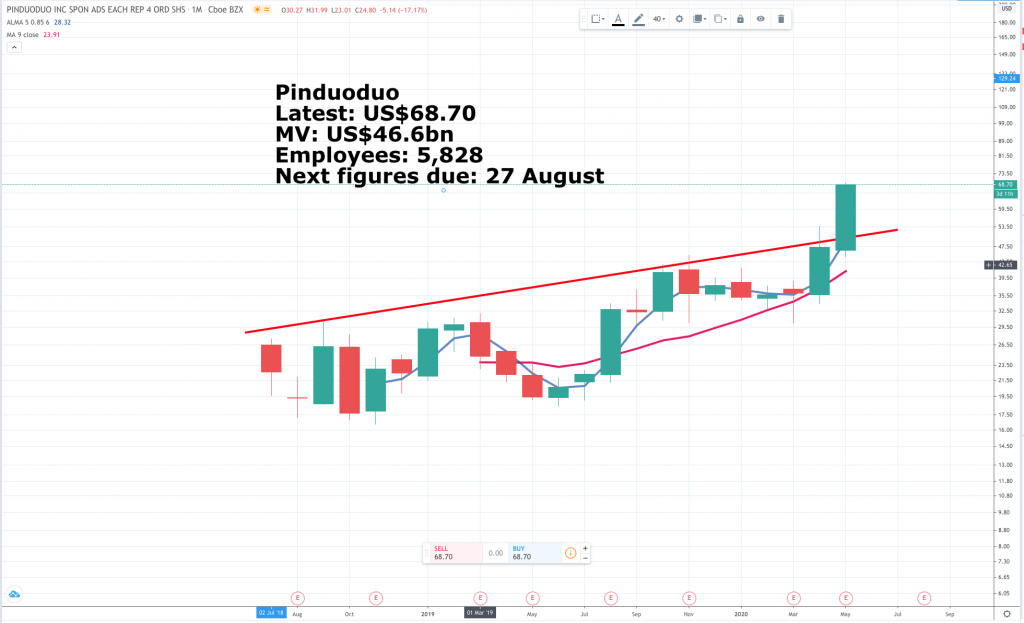 "Our one-day "Pin Agricultural Goods" event held in Hebei's Zhongmu County in 2018 fetched 47,000 orders, helping impoverished farmers sell over 165 tonnes of garlic and generating over RMB 1m in sales for farmers while reducing the retail price of garlic for consumers by ~76pc"
I first featured shares in Pinduoduo, as a new entry to the QV portfolio, on 26 April at US$49.57. I then alerted them again on 20 May at US$60.50. They are currently $68.70 after releasing their figures for Q1 2020 on Friday, 22 May, which, despite bearing the full brunt of the virus effects on China, showed sales growth of 44pc and 628m active buyers in the 12 months to 31 March 2020, up from 443m in the 12 months to 31 March 2019.
This company was only formed in 2015 and had its IPO on Nasdaq in 2018. In that year it only had 295m active buyers. In the IPO and with subsequent equity issues it has raised a total $5bn with less dilution than would have happened if all the money was raised at the original IPO price.
The founder and CEO of the business is Colin Zheng Huang, the last two being his Chinese name. He is an amazing guy. He turned down Microsoft to work for Google and then left the latter without even staying to collect on all his share options. Four start-ups later and still only 36 years old he came up with the idea of Pinduoduo, which racked up 100m users in its first year in existence.
Four years later and Pinduoduo is the second largest e-commerce site in China. The biggest is Alibaba, which also reported results yesterday. PDD shares rose over 10pc on the day, Alibaba fell 5.9pc. I think there may be a message there that we have a new big-hitter in town and it's not Alibaba, even though the latter is also in the QV portfolio (Alibaba is making a big push into cloud services, which should prove a lasting success story and is still huge in e-commerce).
Huang describes Pinduoduo as Costco (a price cutting US supermarket chain) meets Disneyland. Use Pinduoduo and you simultaneously save money, socialise and have fun.
And there is much more to Pinduoduo. He really is setting out to reinvent retail, online as well as offline. In just one instance, PDD teamed up with one business and in two hours they sold 600 cars online. They are like Amazon in the rest of the world. Nobody is safe.
What PDD is doing in agriculture is amazing and I say that even though I still haven't fully grasped how it works. As we all know the price that farmers and other producers receive for their output is famously only a tiny fraction of the price the final consumer pays. At least that has been the case in the past but maybe not any more. Pinduoduo aggregates buyers and then makes it possible for them to buy direct from the farmer with huge benefits to both sides of the transaction.
"In 2019, our "Internet + Agriculture" cycle connects our 585.2m users directly to growers in rural areas through our efficient supply-chain and logistic optimisation. Notable successes include Meishan County in Sichuan Province, a landlocked area that grows high-quality tangerines. The rural village has over 1,000 tangerine growers and they saw a good harvest in the autumn of 2018 but they had no choice but to allow their fruits to rot in their orchards as they had little convenient access to the market. After listing their fresh produce on our platform, the tangerine growers received over 70,000 orders in 48 hours and they sold the products at a stable selling price that was many times above the price they could fetch locally. In 2019, 49 women living in a remote village in Xinjiang Uyghur Autonomous Region set up an agricultural co-op and launched a flagship store on our platform to sell local agricultural produce. The flagship store received over 110,000 orders of walnuts in three months, amounted to RMB3.5m (US$0.5m)."
There is obviously more to do to make this work across a nation as big as China and Pinduoduo has announced plans for $7bn of infrastructure spending just to support this agricultural business, which already accounts for around 13pc of total sales.
There is another huge growth driver built into PDD's operations. The whole operation is so new that suppliers and customers are still learning how to use it and build trust in the platform. Indeed there have been problems with counterfeiters already, who face fierce penalties if they are discovered,
As trust builds the average spend by each of those 100s of millions of customers is growing rapidly. Annual spending per active buyer in the twelve-month period ended 31 March, 2020 was RMB1,842.4 (US$260.2), an increase of 47pc from RMB1,257.3 in the twelve-month period ended March 31, 2019. Talk about land and expand. Even most enterprise software businesses don't expect all their customers to increase spending at that rate.
A key element in making all this work is PDD's links with social media. "With the seamless integration of our platform with major social networks in China, such as Weixin and QQ, our buyers can quickly and smoothly find other potential buyers to form a team either directly on our app or through sending a team purchase invitation, or sharing product information or their Pinduoduo shopping experiences with their friends, family and social contacts. The act of sharing is then rewarded by the more attractive purchase price offered through the team purchase option. The embedded social element has also helped foster a highly engaged user base."
Weixin and QQ are both owned by Chinese internet gaming giant, Tencent, which is in the QV portfolio and owns 17pc of Pinduoduo.
PDD is also pioneering a whole new approach to retail called C2M.
"China's consumer-to-manufacturing (C2M) model is expected to become a new driver in shaping the country's e-commerce landscape, not only bringing new growth points for the retailers and manufacturers but also better addressing user demands. The model connects manufacturers and consumers for the production of tailored products at lower prices. Through the application of AI-powered data analytics, online retailers, consumer brands, and AI companies are jointly making mass-customisation possible in China. While still new to outsiders, C2M has already garnered lots of attention domestically thanks to the rapid rise of e-commerce platforms such as Pinduoduo and NetEase's Yanxuan that have already adopted the model. "C2M is essentially evolving traditional manufacturing from an R&D and marketing-driven process into a consumer-driven process," explained Victor Tseng, vice-president of corporate development at Pinduoduo, during a TechNode Emerge panel at TechCrunch Shenzhen on Monday."
The company is investing heavily in live streaming, which helps connect customers and suppliers and build trust. Pinduoduo is very much technology first and retail second but like Amazon it is highly conscious of its social responsibilities and poured a fortune into helping suppliers, customers and the community during the Covid-19 crisis.
"In addition to products, the company aims to sell experiences through livestreaming, citing its livestreams with seven major museums since Pinduoduo added the function in November of 2019. The company believes the engaging and interactive nature of selling via livestream will lower people's aversion to buying more high-end items, and crucially increase Pinduoduo's spending per buyer."
Against the justifiable excitement swirling around Pinduoduo and its superstar CEO, who insists the business is just getting started, there is considerable scepticism in the US investment community about all quoted Chinese businesses. This reflects the growing tensions between the US and China, the heavy hand of government across all aspects of life in China and concern about the rigour of Chinese accounting standards.
A stunningly fast growing Nasdaq quoted company called Luckin Coffee, which I looked at for QV and my other publications but didn't recommend, subsequently revealed fraudulent accounting practices leading to the shares plummeting from US$50 to US$1.39 and casting a shadow over the whole sector. There is now talk that foreign companies that do not meet various US regulatory requirements could be delisted. Chinese companies would be in the front line of scrutiny.
Nevertheless, Huang floated PDD at the first opportunity, after three yeas trading, partly because he welcomed the challenge and scrutiny of a public listing. He is not going to abandon that listing in a hurry. On the contrary I think the cloud hanging over US-quoted Chinese companies may be stopping PDD shares from racing even higher so I look on the fuss as a buying opportunity.
Another criticism of PDD is that it has grown fast by targeting low-income consumers in poorer parts of China. I don't see that as a bad thing and moving upmarket is something that Asian suppliers have always been brilliant at doing – witness China itself, Hong Kong, Japan and South Korea.
This is part of the appeal of the live-streaming C2M approach to give consumers confidence to buy items like jewellery and live sea food such as lobsters online. Almost the most exciting thing for me about PDD after the stunning growth is the sense that innovation by this business is just beginning and a stream of wonders will emerge in coming years.
There is often a copy cat feeling about Chinese companies – Alibaba as the Chinese Amazon, Baidu as Google or whatever but Pinduoduo seems to be blazing its own trail as a leader not a follower.
These guys are full-on disruptors on a mission. If I was a Chinese IT engineer I could not imagine a more exciting place to work. This is not about helping Tesco sell online; this is about using technology to reinvent the whole process by which suppliers and customers engage online and maybe even offline. And we know PDD is going to be a player because in just half a decade they have reached overwhelming critical mass with the all-important first-mover advantage.
Incidentally, I have manipulated the chart above to make it look more exciting. In the chart as originally presented the share price looks more extended, the base much deeper and there is less of a sense of an early-stage breakout. I have noticed in the past that when shares go up a lot the initial breakout looks so obvious I wonder how I missed it. Part of the reason is because at the time, when it is happening, it does not look so obvious. It becomes obvious with hindsight. What I have done with the PDD chart is to flatten it so it already looks as though the price has climbed to $250 or whatever. If it does you will certainly know that you should have bought in the $60s.
Below I have included some slides to give a flavour of the staggering impact this company is having on Chinese commerce. They really seem to act as a game changer for anyone with whom they become involved. In agriculture they cut out a string of middlemen. It reminds me of the impact of Michael Dell on PC markets in the 1990s, where he put people like Compaq out of business almost overnight. If people like farmers' markets they are going to love Pinduoduo. Who needs supermarkets? If they are not doomed they need to change dramatically.
Businesses linking up with them start creating dedicated product lines for PDD; soon it will be whole new factories and completely reinvented logistics infrastructure. I talk about a meteor below. In some ways it is almost as though PDD is the meteor.
Banks, supermarkets, travel agents, clothes retailers, car showrooms; there are so many people out there, who have run off the cliff but, legs whirring frantically, haven't yet dropped to the rocks below. They will. No wonder every business in the world, including mine, is engaged in a mad scramble to go online. There is a world of dinosaurs out there, who haven't yet fully grasped that a meteor has hit their businesses.
My guess is that the technology revolution has just stepped up a gear and it is not going to slow down now whatever happens with Covid-19. The genie is out of the bottle. One economist described capitalism as a process of creative destruction. How right he was but even he may never have realised how fast this process could be.
When looking at the tables below note that there are around 7.15 renmimbi to US$1.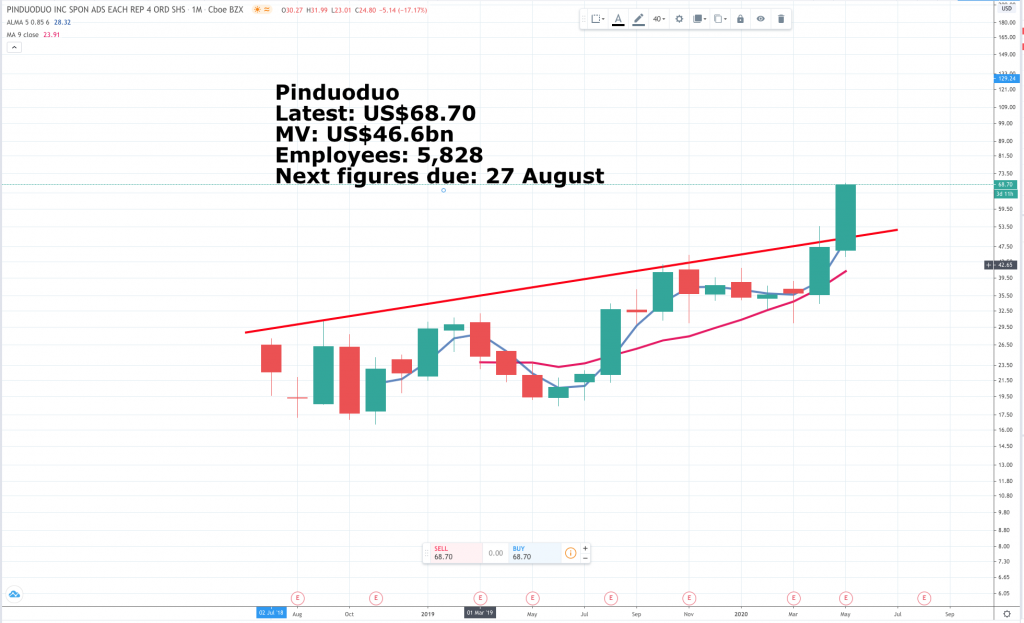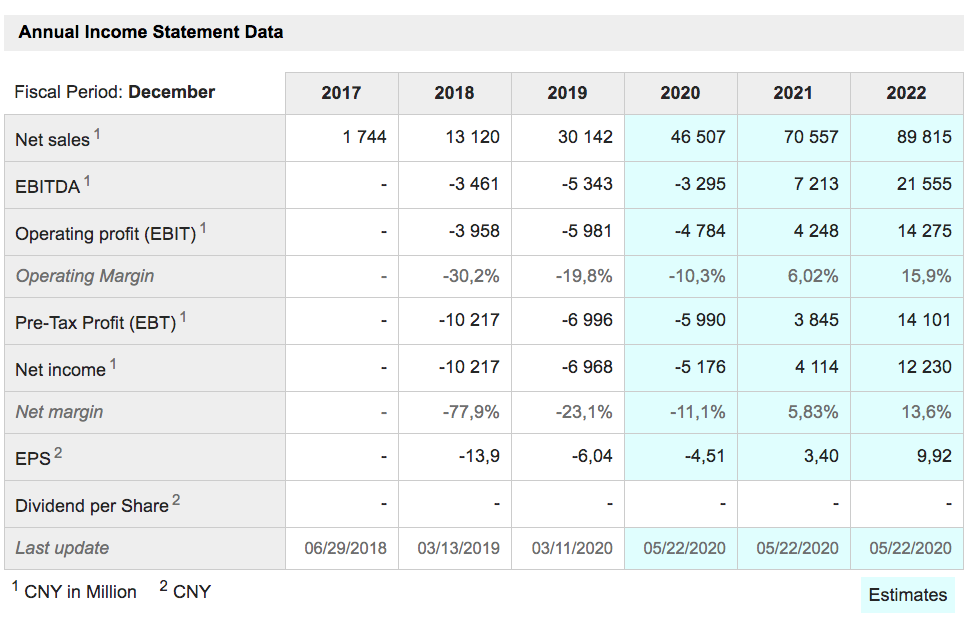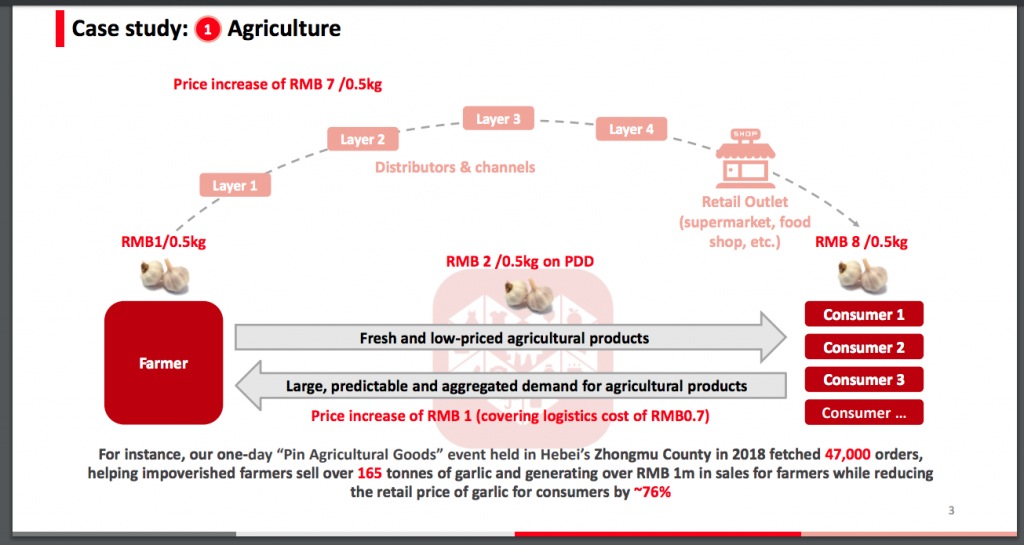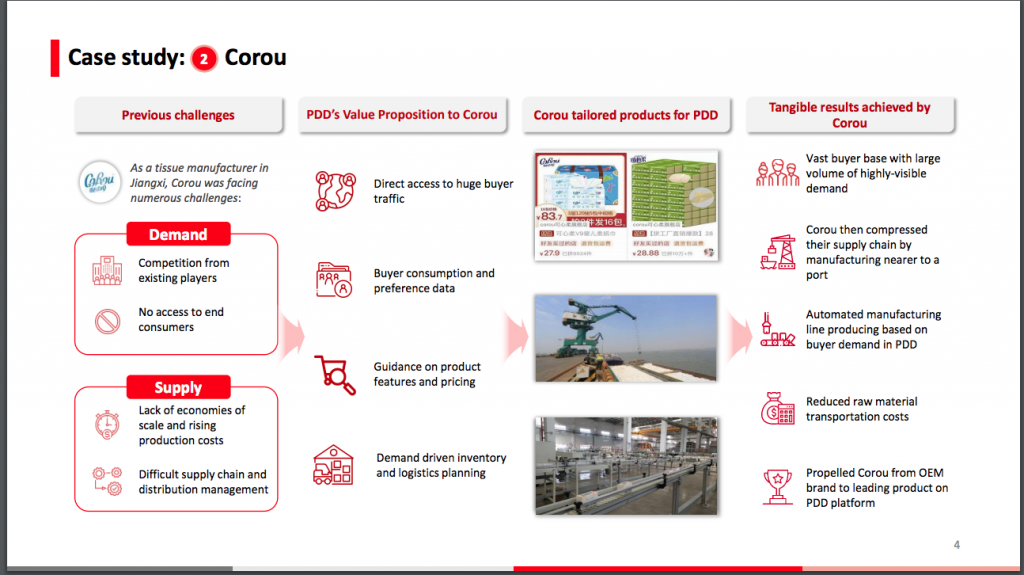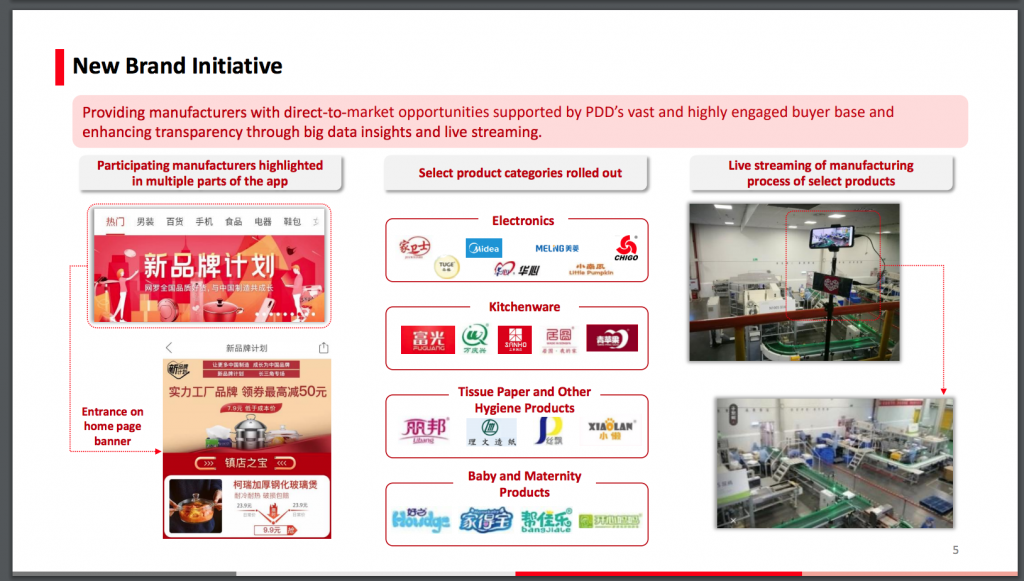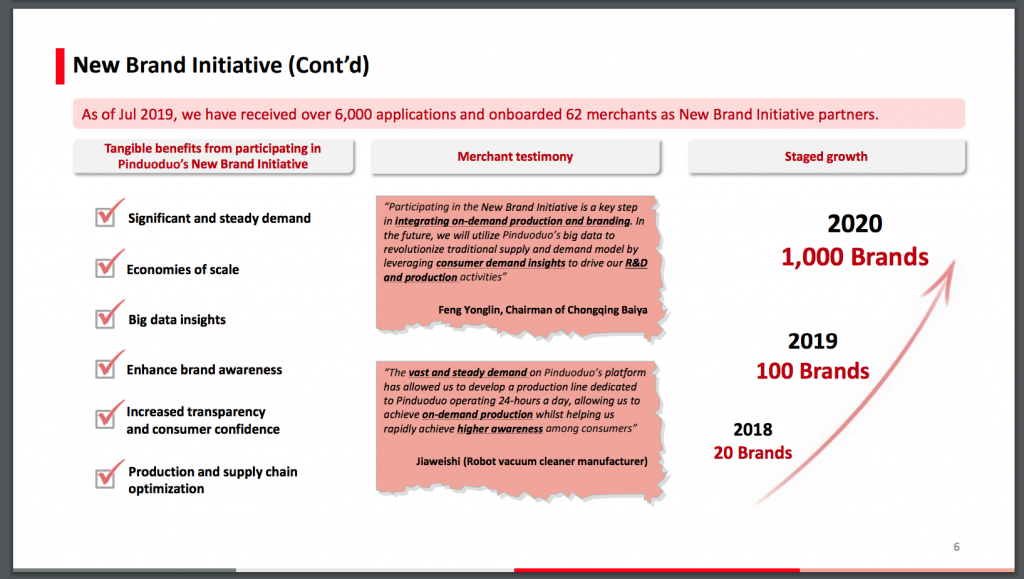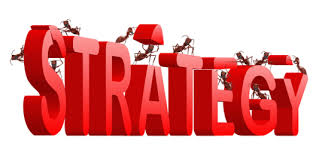 I already own shares in Pinduoduo but I shall be buying more as soon as I can. This will be on Tuesday because on Monday Wall Street is closed for Memorial day. PDD scores alpha plus for excitement. Fingers crossed they can deliver! I won't go overboard because I have a rule not to do that with any share. QV is about building a great portfolio, not betting the farm on any one share.
Some of the most exciting companies create virtuous circles and PDD looks a perfect example. The more customers and spending power they have on the platform and it is already huge the more they appeal to merchants. The more merchants they have the more exciting the selection of goods and services on offer, which attracts more customers to the platform.
They refer to this phenomenon in their prospectus: "Our large and highly active buyer base has helped attract merchants to our platform, and the scale of our sales volume has encouraged merchants to offer even more competitive prices and customised products and services to buyers, thus forming a virtuous cycle. In 2019, we had 5.1m active merchants on our platform, offering a broad range of product categories."
Not only that but the impact of that demand plus the C2M approach and the further impact of live streaming means that it makes sense for even significant suppliers to reinvent their businesses for the PDD platform, leading to the creation of a huge and increasingly powerful ecosystem.
"Our "team purchase" model has transformed online shopping into a dynamic social experience. We have consciously built our platform to resemble a "virtual bazaar" where buyers browse and explore a full spectrum of products while interacting with one another. In contrast to the conventional search-based "inventory index" model, our platform brings out the fun and excitement of discovery and shopping. This embedded social element has fostered a highly engaged user base. In May 2018, to further provide a fun experience for users of our platform, we launched Duo Duo Orchard, an engaging inapp game that allows users to plant and grow a virtual tree on our platform to win prizes in the form of real fruits. Not only is the "team purchase" model an efficient tool for user engagement and expansion, it also helps us understand our users better so that we could help improve the supply chain efficiency of the retail market. We can channel user preferences to merchants so that they can adjust their production and sales plans accordingly. As a result, upstream suppliers can be better informed of consumer demand and transformed by the "C2M" (Consumer-to-Manufacturer) model. We leveraged our platform and developed the "Internet + Agriculture" initiative to facilitate direct sales between small-scale farmers and consumers. By making recommendations to consumers based on our understanding of their preferences in product variety and price through our distributed AI framework, we are able to aggregate demand, thereby generating large volumes of orders for our farmer merchants. The large demand helps them to be less dependent on distributors and makes it possible for them to sell directly to consumers, thereby improving the overall supply chain efficiency and reducing cost. Through such an initiative, consumers end up getting fresher and safer products for a lower price, while farmers earn more, which can be reinvested in their farming equipment and practices to further improve production quantity and quality."
Last but not least PDD is using the power of big data and artificial intelligence to power and inform the whole system with increasingly impressive results.
"As of 31 December, 2019, we had a technology team with more than 3,600 engineers [out of a total of 5,828 employees]. Many of our engineers have post-graduate degrees and had prior working experience in Google, Microsoft and leading internet companies in China. To date, we have applied various artificial intelligence and machine learning technologies on our platform in multiple areas to enhance user experience. For example, we are gradually applying artificial intelligence technology to establish user profiling and model iteration, which may enable us to provide more accurate recommendation of products to our buyers to maximise consumer satisfaction. In addition, we are developing our distributed artificial intelligence system to offer a differentiated approach to data protection and infrastructure from the mainstream centralised artificial system. Our distributed artificial intelligence is built on the assumptions that people's decisions could be influenced by people around them, people they trust, and the environment they are in, and that decision-making process is dynamic. Our deep learning capabilities can also accelerate our innovations in areas such as image recognition, speech recognition, text and voice interaction, item recommendation and automated question answering."
Note that based on analysts' forecasts in the table above PDD will have increased sales between 2017 and 2022 by over 50 times – that is growth as Crocodile Dundee might have said, when unveiling a massive knife in response to an attack by a knife-wielding mugger in New York. What he actually said was – "Call that a knife" but the message is the same.